iHeartRadio and Understood.org Help Children With Learning and Attention Issues
By: Nancy Smith, Executive Leader, Corporate Partnerships & Alliances, Understood.org

In September 2016, I was warmly welcomed to the passionate team at Understood.org, a free online resource and community for parents of the 1 in 5 kids with learning and attention issues. This whole team is deeply committed to helping the millions of children with learning and attention issues get the support they need from their parents, teachers and other adults in their lives—support that can help these kids reverse any downward spiral in school and get on a path to thriving both in school and in life. I joined this team to help create alliances and partnerships with corporations that could assist us in this critical mission, and I knew from prior experience that iHeartRadio has a strong belief in win-win partnerships and in helping the world be a better place. So I knew from the outset that collaboration with the iHeart team could take us to new levels of support for kids with learning and attention issues.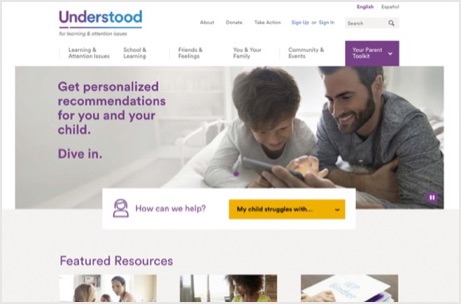 Chances are you know someone with a learning or attention issue — a child who is smart but struggles with reading, or maybe a friend who has trouble concentrating. One in five children have learning and attention issues, which are brain-based difficulties in reading, writing, math, organization or focus. Some who struggle are formally identified with issues like dyslexia or ADHD, but many aren't.

Understood.org launched nearly three years ago with the support of 15 nonprofit organizations to give parents the personal support they need to help their kids thrive in school and in life. Today, it supports and empowers millions of parents through personalized resources, daily access to experts, a community of other parents and experts, and interactive tools — all available in English, Spanish and read-aloud mode.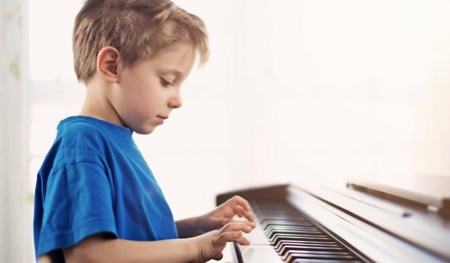 One example of a simple yet powerful way to help kids with learning and attention issues is music. Playing and creating music can give kids who struggle the chance to be successful outside of school. And listening to music, like the slow steady pace of a song, can help relax and refocus a child's racing mind. Many accomplished musicians have learning and attention issues themselves, including Justin Timberlake (ADHD), Lindsey Stirling (dyslexia), Jewel (dyslexia) and many more.
Listen to Ryan Seacrest speak about Understood.org's initiatives
Ryan Seacrest speak about Understood.org
This is why Understood is happy to call iHeartRadio a partner in our mission to raise awareness of learning and attention issues through public service announcements (PSAs) voiced by Ryan Seacrest, Elvis Duran, Bobby Bones and Mario Lopez, as well as informative public affairs programming. Having the support of a community of musical artists and fans who embrace differences can help build widespread acceptance for kids who are so often misunderstood. Kids learn in different ways and at different paces. With the right support from parents, educators and the community, all kids can thrive in school and in life. Together with iHeartRadio, we want to help even more children with learning and attention issues. We encourage you to get involved at Understood.org and learn more.
​
​