Image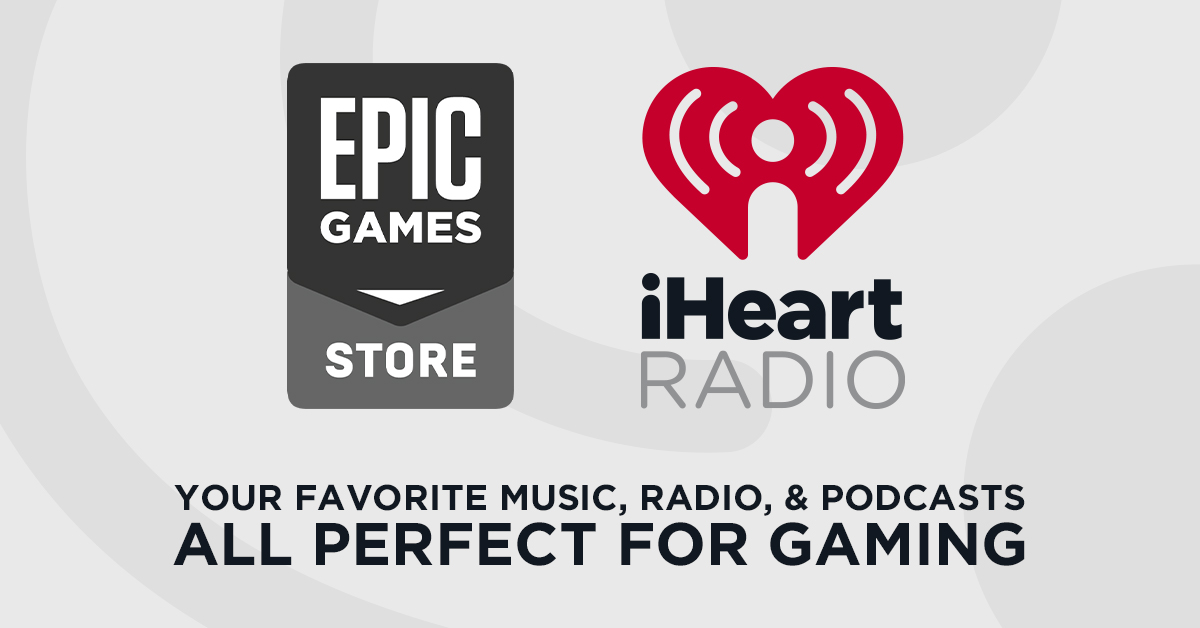 iHeartRadio Joins the Epic Games Store
Epic news iHeartRadio fans: the iHeartRadio app is now available in the Epic Games Store.
Epic Games and iHeartRadio have joined forces to make listening to your favorite music playlists while gaming easier than ever with iHeartRadio's new free app in the Epic Games Store.
Epic Games is the publisher of wildly popular games such as Fortnite and Rocket League, as well as the developer of the world's most open and advanced real-time 3D tool, Unreal Engine. The Epic Games Store is the company's digital storefront for PC and Mac, designed with both users and creators in mind. It's focused on providing great games and software and a fair deal for developers.
With the addition of the iHeartRadio app to the Epic Games Store, you now have a one-stop-shop for all your gaming and streaming audio content needs all in one place. Enjoy unlimited access to thousands of free music playlists—some even curated by the artists themselves—perfect for any game, mood or activity, so you will always have the perfect soundtrack as you browse, game and stream. Plus, easily access all the best live radio stations for news and sports updates, new music and more—as well as the most popular podcasts in the world from all your favorite hosts, celebs and production studios.
Download the free iHeartRadio app from the Epic Games Store to hear all the best audio content!