Image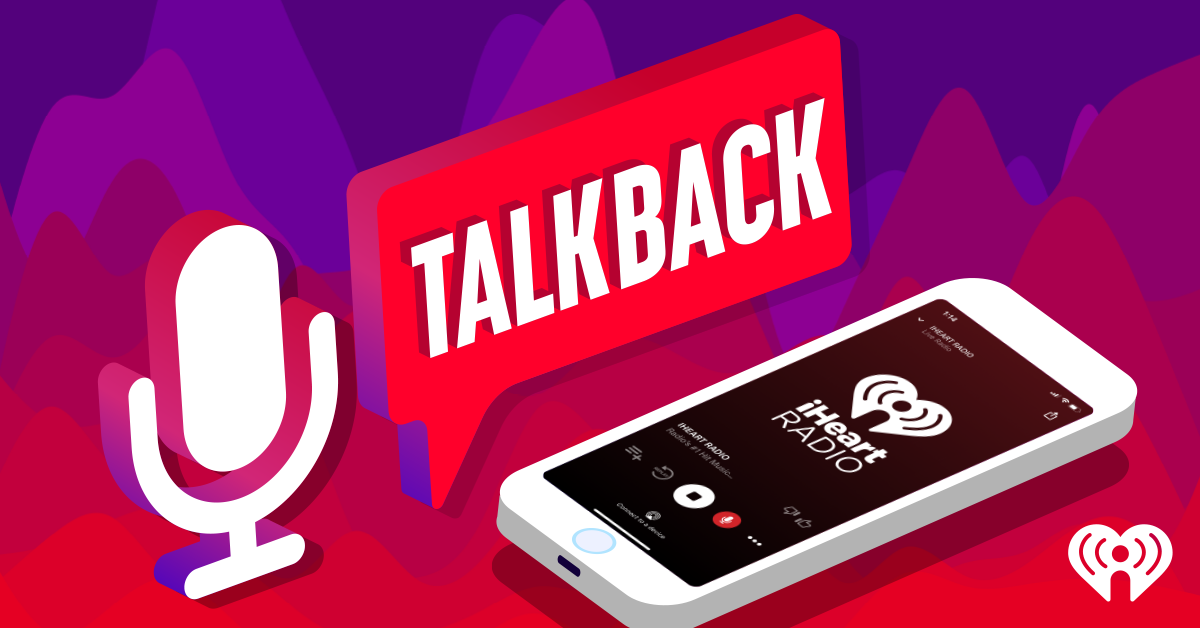 iHeartRadio's Talkback Enables Listeners to Tap and Talk Directly to Their Favorite iHeartRadio Stations and Soon Podcasts
Have you ever wanted to chat it up with your favorite iHeartRadio DJ or podcast host? Now you can! iHeartRadio is thrilled to release a groundbreaking new interactive feature that allows listeners to do just that.
Introducing Talkback, a new interactive feature on the iHeartRadio app that enables listeners to engage with their favorite iHeartRadio stations, and soon, podcasts too.
Available now on the iHeartRadio app, Talkback lets listeners send song requests and participate in on-air conversations by recording their own voices. Simply tap to record when you have something to say, and when you're done, tap again to send. Once sent, listeners' recordings are then delivered directly to the studio, where they can be heard by fans' favorite DJs or podcast hosts.
This first-of-its-kind feature makes it simple for listeners to pause their listening, join in the conversation or make a request using their voice, and then seamlessly unpause and return them back to the content they were listening to. And with Talkback, the studios aren't just receiving a transcript of what was said, but will hear users' actual voices and be able to play them back in front of millions of other listeners.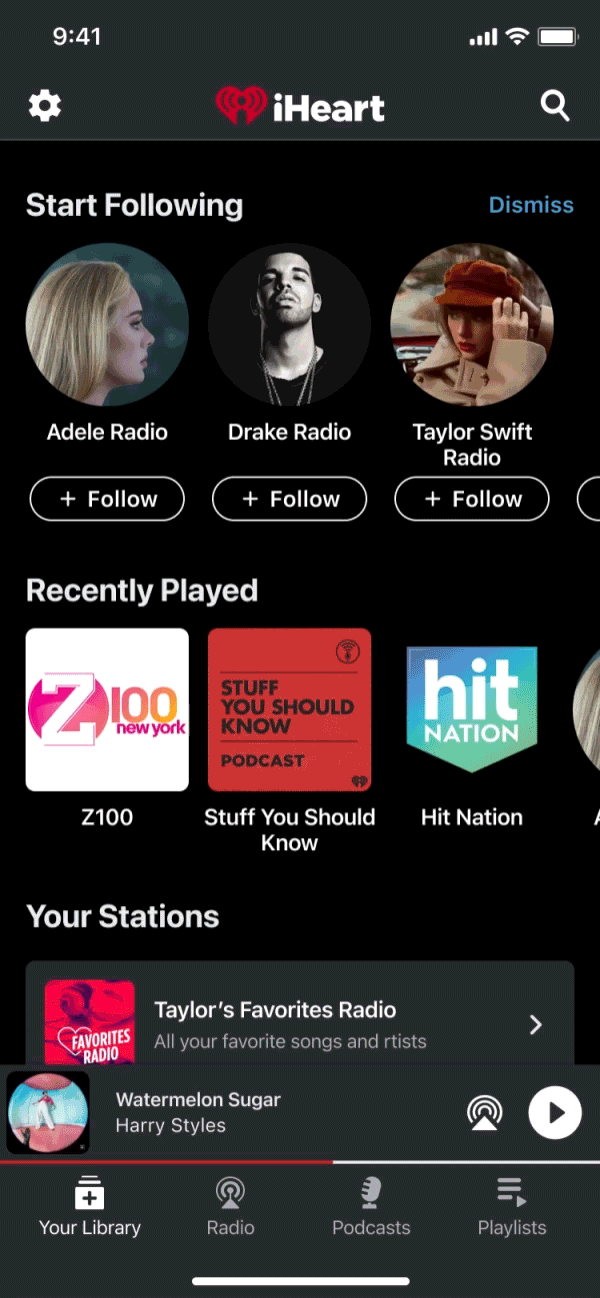 "We're excited to give listeners a truly groundbreaking new way to engage with their favorite iHeartRadio hosts and personalities," says Chris Williams, iHeartRadio Chief Product Officer. "Talkback is a direct line for our listeners to connect, join in the conversation and help shape what you hear across iHeart platforms like never before."
The new Talkback feature is now available on the iHeartRadio, with listeners able to start sending their voice recordings to radio stations right now. Soon in the future, Talkback will also be expanded to include podcasts as well, giving podcast fans access like never before to their favorite hosts—as well as the opportunity to influence future episodes and more!
So go ahead and check out iHeartRadio's new Talkback feature on the app now to start sharing song requests, dedications and conversation topics with your favorite personalities on iHeartRadio! Click here to see the instructions and learn more.