Image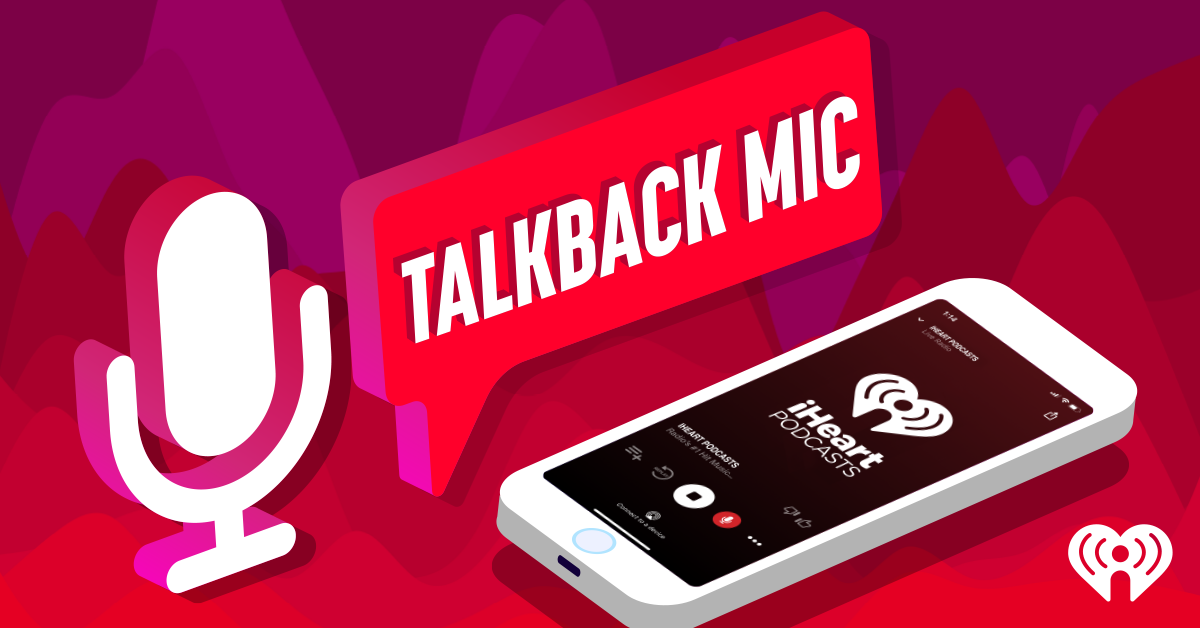 iHeartRadio's Talkback Feature Now Available in Beta for Podcasts: Listeners can Easily Tap and Talk Directly to Their Favorite iHeartPodcast Hosts!
A few weeks ago, we gave iHeartRadio listeners the ability to interact with their favorite on-air radio talent across the nation, and now we're bringing that same energy and engagement to our iHeartPodcasts!
We are thrilled to announce that our groundbreaking and interactive Talkback feature is now available in Beta testing across dozens of iHeartPodcasts, allowing listeners to instantly send a message and connect with their favorite podcast hosts at the touch of a button.
So, how is this possible? The short answer is download the iHeartRadio app! The Talkback feature within the app lets users participate in conversations. Listeners can simply tap to record when they have something to say, and when they're done, tap again to send. The app will then send the voice recording directly to the podcast hosts and teams to listen to and utilize for show purposes.
Since the launch of the new feature across iHeartRadio's live radio stations, listeners have been able to instantly engage with DJs across the country by digitally sending in song requests, giving feedback, etc., without any call in wait times or busy signals.
"We've seen such a positive response to Talkback on our radio stations, and we're absolutely thrilled to be diving into the podcasting space with this new feature," says Chris Williams, iHeartRadio Chief Product Officer. "Talkback will not only make podcasts listeners feel more connected and engaged, but also help podcast hosts understand what topics their listeners are really interested in, and shape their shows moving forward."
See below for a full list of the podcasts that are currently Beta testing the Talkback feature, with more shows rolling out the feature in the future!
To try out Talkback yourself, go on the iHeartRadio app for iOS or Android now to start sharing podcast thoughts + ideas, as well as song requests, dedications and conversation topics with your favorite iHeartRadio talent and personalities! Click here to see the instructions and learn more.