Image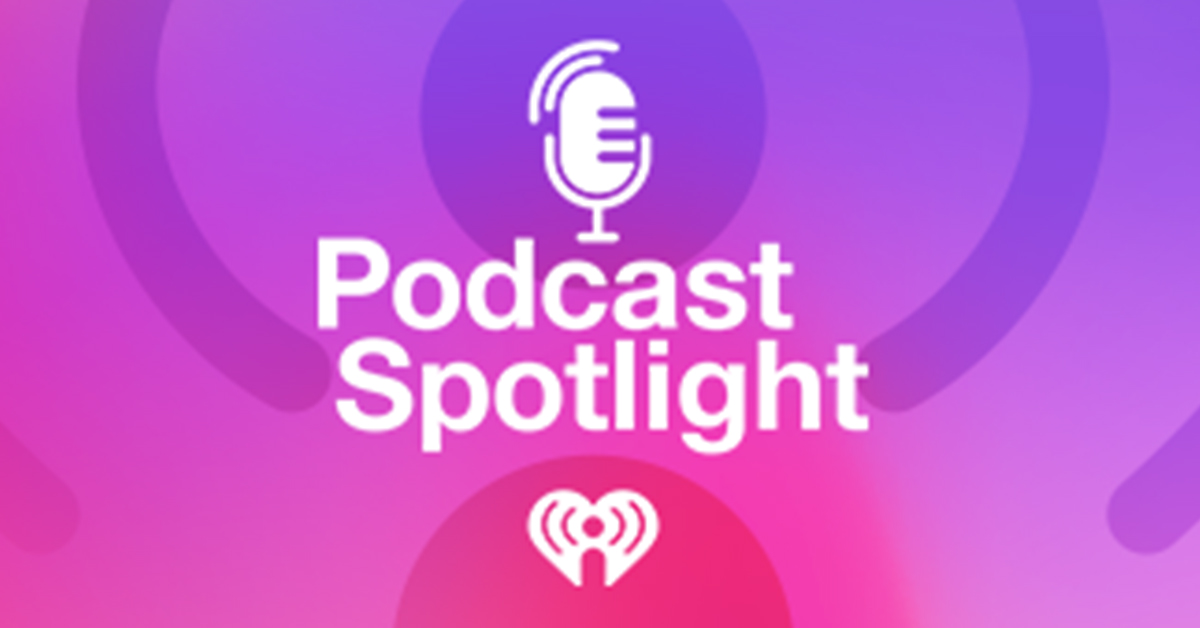 Podcast Spotlight: Looking for a New Show to Listen To? Here's What's New in Podcasts This Week!
With so many podcasts being made today, it's hard to keep up. Luckily, with the help of iHeartRadio's Podcast Spotlight, you can find something new to listen to every week. Here's the latest on iHeartRadio podcasts, seasons and episodes.
First up, are there any Stephen King fans in the house? iHeartMedia and Audio Up Media is proud to announce the king of horror's first foray into the podcasting world with "Strawberry Spring," a new scripted, narrative podcast based on the popular short story from King's classic 1978 collection Night Shift. The chilling new audio story features a powerhouse Hollywood cast, including This is Us star Milo Ventimiglia and Euphoria star Sydney Sweeney, alongside Garrett Hedlund, Herizen F. Guardiola, Ken Marino and Al Madrigal. Set against the backdrop of the sixties revolution on the fictional New England campus of New Sharon College, "Strawberry Spring" follows a journalist (Ventimiglia) who hears the name "Springheel Jack" on the radio, which rekindles memories from his time back in college when a serial killer was claiming victims during a strawberry spring. Inspired to find Springheel Jack once and for all, the journalist begins unraveling the dark and mysterious truth behind the killer's origins. Hear the brand new trailer on iHeartRadio now, and then get ready to uncover the mystery when the first episode of "Strawberry Spring" drops on September 1!
Can't get enough of "Red Table Talk?" Well, we've got great news for you: iHeartMedia and the Emmy Award-winning talk show Red Table Talk, announced this week that they are launching the Red Table Talk Audio Network to bring you several all-new original podcast series. The first show to launch on the slate will be the podcast version of the Emmy and GLAAD Media awards-nominated RTT spinoff, "Red Table Talk: The Estefans." Brought to you by the My Cultura Network, this brand new podcast is hosted by three generations of the Estefan family: Gloria Estefan, her daughter Emily Estefan and her niece Lili Estefan. Join the Estefans each week as they bring their own, unique opinions and life experiences to the iconic Red Table. Take your seat at the table, listen to the "Red Table Talk: The Estefans" now. Then tune to iHeartRadio every Wednesday for more brand new episodes!
Finally, our last featured podcast series is a must-listen for sports fans! "The GOAT" podcast, co-produced by Diversion Podcast, has returned to tell a brand new story about one of the greatest athletes of all time. After covering the unparalleled career of six-time Super Bowl-winning Quarterback Tom Brady, season two of "The GOAT: Serena" has set its sights on the one-and-only queen of women's tennis: Serena Williams. Join hosts and former tennis pros Zina Garrison and Chanda Rubin as they explore the remarkable life of Serena Williams and her journey to winning a record 23 Grand Slam singles titles. The 12 episode season will feature insights from Garrison and Rubin, who played against Serena, as well as interviews with other prominent figures in her life as they recount the triumphs and tribulations of the making of a cultural icon. Head over to iHeartRadio now to listen to the new season of "The GOAT:Serena" and hear the incredible story of Serena's career told like never before!
Check back next week for new podcasts, seasons and episodes you won't want to miss. And if you still want more podcasts, click over to iHeart's Podcast Top 100 to stay-up-to-date with the most popular and trending shows!