Image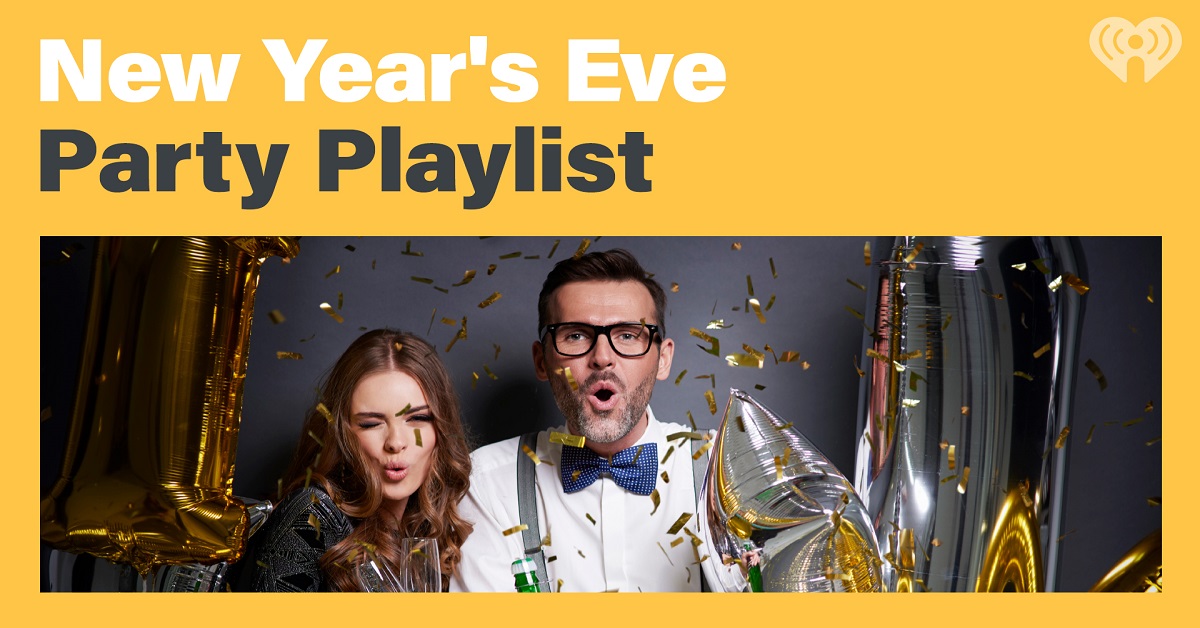 Ring in the New Year with iHeartRadio's NYE Party Playlist!
All things must come to an end. Yes, even 2020. While New Year's Eve celebrations might look a bit different this year, iHeartRadio is still bringing the party to you with our annual "New Year's Eve Party" playlist!
Whether at home, in the car, or wherever you'll be this year, let iHeartRadio take DJ honors this New Year's Eve and dance it out to a collection of the biggest jams from the present and past.
Set the mood with hyped-up hits from your favorite artists like The Weeknd, Billie Eilish, Cardi B and Megan Thee Stallion, Dua Lipa, Post Malone and others! Then, get the dance party started with electronic jams from Calvin Harris, Zedd, Kygo, Marshmello and Daft Punk. And wind down the big night (or keeping the listening going strong on New Year's Day) with the soothing voices of Taylor Swift, Lewis Capaldi, Ariana Grande, Harry Styles and Sam Smith!
There ain't no party like an iHeart party because an iHeart party don't stop! No matter what your holiday plans entail, throw on the only soundtrack you need to ring the new year in right with iHeartRadio's "New Year's Eve Party" playlist.
Happy New Year to all, we appreciate all our iHeart listeners out there and wish you the very best in the coming year!