This Week in Music History: September 6-12
Labor Day, which marks the end of summer, is upon us. Escape the "Winter Is Coming" blues with a rapper of many names, a moving ode to family, and a former boybander who brought sexy back.
September 7, 2002: P. Diddy Racks Up Another Hit With This Little Diddy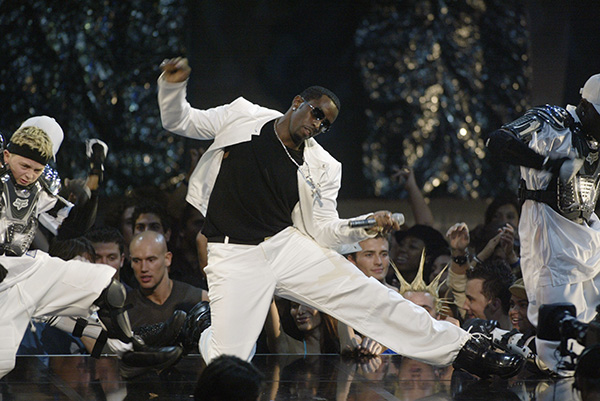 Photo by Scott Gries / Staff
Sean Combs is a man with many names, but in 2002 he was past his Puff Daddy days (the first time around, anyway) and had yet to drop the "P" from his moniker entirely, making him the artist known as P. Diddy. In this week back in 2002, the rapper returned to the Top 40 chart with "I Need A Girl (Part 2)." The only logical follow-up to his track "I Need A Girl (Part 1)", which hit #3 across the Urban, Rhythmic, and Top 40 charts, the sequel song went on to become an even bigger hit than its predecessor. "Part 2" reached #1 on the Rhythmic chart and #2 on Urban. Yet apparently the burden of the "P" was too much for Diddy to bear despite this success, and the rapper dropped the initial a few years later.
September 6, 2003: Luther Vandross Dances With Dad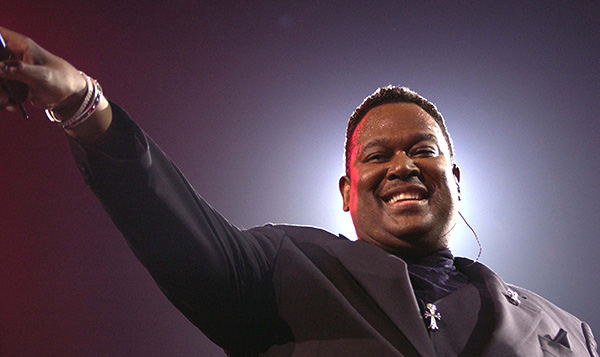 Photo by Scott Harrison / Stringer
While Diddy was dealing his never-ending search for the perfect name, Luther Vandross was more focused on dancing—specifically, memories of his mother dancing with his dad. In 2003, Luther Vandross made listeners feel all the feelings with his R&B hit "Dance With My Father." The sentimental track, in which the artist detailed the love he felt for his late father, hit #1 on the Urban AC chart this week 12 years ago. It then went on to become one of the longest-running #1 singles in the format, earning Vandross the 2003 Grammy Award for Song of the Year.
September 9, 2006: Justin Timberlake Brings Sexy Back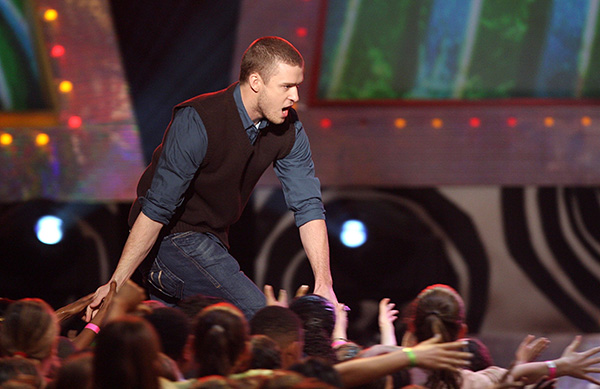 Photo by Kevin Winter / Staff
It seems like sexy has been around forever, but it was just nine short years ago that
Justin Timberlake
brought it back for the masses to enjoy. The lead single off of the former boybander's legendary record
FutureSex/LoveSounds
, "
SexyBack
" was #1 on the charts this week almost a decade ago, the same week the full album was released. The latest in a long string of collaborations between producer-artist
Timbaland
and Timberlake, "SexyBack" redefined JT's sound, ushering in a new phase of his career. The track proved the retired
*NSYNC
member's prowess as a solo artist, and was his career best—that is, until his 2013 smash hit "
Mirrors
."
​​​