Employee of the Month Playlist: Samantha Rosner
Crank up our July Employee of the Month playlist if you're ready to dance—these tracks will have you jumping, fist pumping and shaking your booty before the end of the first song! Samantha Rosner, senior recruiter on our talent acquisition team, has compiled a mix of summer-ready tracks perfect for your next gathering, or the next time you want to throw a solo dance party in your room! Check out her playlist below!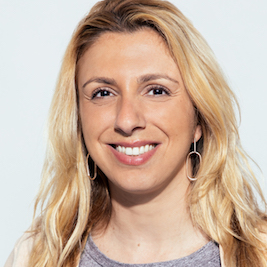 Why did you choose the songs on your playlist?
I chose these songs because I love the uplifting melodies and the strong sense of rhythm in each song. They're great for summer. Also, they are all representative of my favorite genres—EDM, tropical house, and hip-hop.
When do you listen to this playlist most?
I listen to this playlist mostly during the summer. I spend a lot of weekends in Montauk and love to play this playlist at the beach because the songs give off such energetic, happy vibes.
Who is your dream artist to meet and why?
My dream artist to meet is Sam Smith. He is such a talented person and his music is so relatable to so many different groups of people. He is someone I admire and would love to meet.
Can you share your most memorable music moment experience?
My most memorable music moment experience would be my first concert. I saw Britney Spears on my birthday at Jones Beach when I was 14. She was pretty new to the industry and just stole the show. She was great! It is something I will never forget because it introduced me to my passion for music.
What is the best part about working at iHeartRadio?
The best part about working at iHeartRadio is the people. Everyone is so kind, down to earth, passionate, and collaborative. I love coming to work every day and getting to interact with so many awesome people.
A fun fact about me is…
I studied abroad in Florence, Italy  my junior year of college and traveled all over Europe.
​​
Samantha Rosner's Playlst​​​​​​​​​​​​​​