EDM Invades The Top 40
​By: Brian Fink, EDM Brand Ambassador for iHeartMedia and Program Director for Evolution on iHeartRadio
If you're listening to a Top 40 radio station anywhere in the country, I challenge you to go 15 minutes without hearing some genre of dance music. From Mike Posner to Justin Bieber to Zara Larsson, it is undeniable that Electronic Dance Music (EDM) has continued to creep into the productions of mainstream artists. But beyond that, we're now seeing a wave of EDM artists producing non-dance-sounding tracks.
Take for example The Chainsmokers. Alex and Drew began as remixers of indie songs, released a viral smash with "#Selfie", continued with a few other dance tracks, and have now managed to completely transition into mainstream artists with two No. 1 records: "Roses" and "Don't Let Me Down" (featuring Daya). Sure, they continue to sell out clubs and headline festivals, but they are all over Top 40 radio. And what I learned from a recent trip to LA is that the trend of EDM producers attempting to make the same transition isn't stopping.
If you're familiar with the dance community, you're very familiar with Alesso.  This 24-year-old prodigy has not only had huge success in the EDM world, but has already had mainstream radio success as well; working with OneRepublic, Tove Lo and others.  But one thing has remained constant: an EDM sound to all of his songs…until now.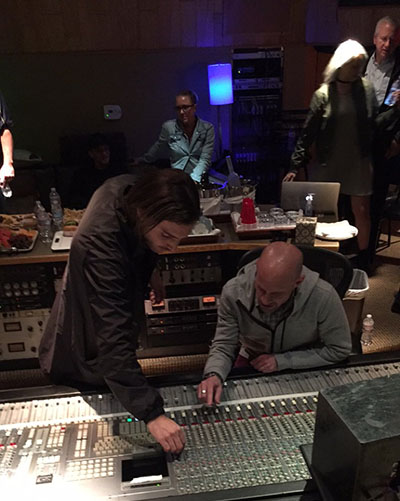 While in LA, Alesso played us a lot of his upcoming unfinished projects, and it is very clear that not only is he continuing to produce his festival tracks, but he is now transitioning to produce more mainstream Top 40 hits as well; just like The Chainsmokers.  It's very evident in his new song "I Wanna Know" with Nico & Vinz, which is a little more downtempo than his usual festival banger and contains prominent guitars.  He also has more releases coming with Tove Lo and other big name pop vocalists, as well as different genres of songs including some trap.
Next we were welcomed into Scooter Braun's offices, where Martin Garrix gave us a sneak peek into his upcoming album.  This 19-year-old production genius has already crossed over, not only working with Usher and Avicii, but solo as well, with his smash "Animals".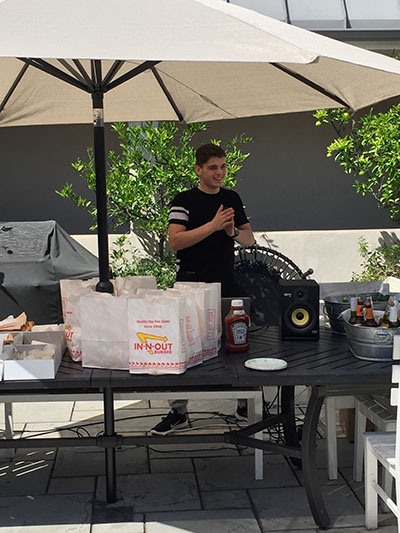 None of that compares to the potential mainstream success he is about to have, with future releases featuring Linkin Park and Bebe Rexha, as well as some other unbelievable projects that I've been sworn to secrecy about.
Columbia Records was also kind enough to get us in a room with the girls of Krewella and allow us to hear their resurgence from a slight hiatus. Their new EP is complete and in the next month or so, we should be hearing new songs that spread across all genres.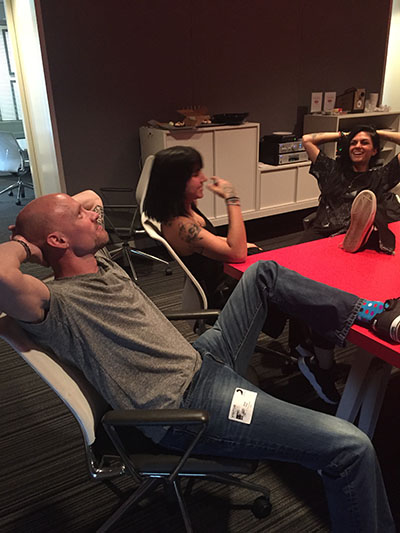 In the past, Top 40 listeners have gotten used to EDM producers crossing over with conventional dance songs, like Calvin Harris, David Guetta and Zedd. But the new trend is for these EDM producers to flaunt their musical talent by giving us non-traditional dance songs, leaning completely into the Top 40 realm. We've already seen Skrillex and Diplo, Major Lazer and The Chainsmokers do it…and that list is far from being complete. The days of EDM producers needing to sound "EDM" has ended and the results are pure gold.​