iHeartRadio Joins Forces with Southwest Airlines
iHeartRadio is ready for takeoff! Thanks to a new collaboration between iHeartRadio and Southwest Airlines, Live and Custom Artist Radio stations are now available as part of Southwest's inflight entertainment experience. iHeartRadio is the exclusive music provider for their onboard portal!

Through their onboard entertainment portal, passengers can select music from their favorite musical genres including Alternative Rock, Country, Hip Hop, R&B, Top 40 Hit music and others. From there, they can then choose a live radio station or an artist-inspired station and start jamming! We'll also be offering expertly-curated station themes that are perfect for in-flight listening, like "Pass the Time" and "Kids Zone," so turn them up and let those travel hours fly by! Music will continue to play as long as the entertainment portal is open in a tab, so feel free to browse the rest of the entertainment portal, use the web or check the flight tracker.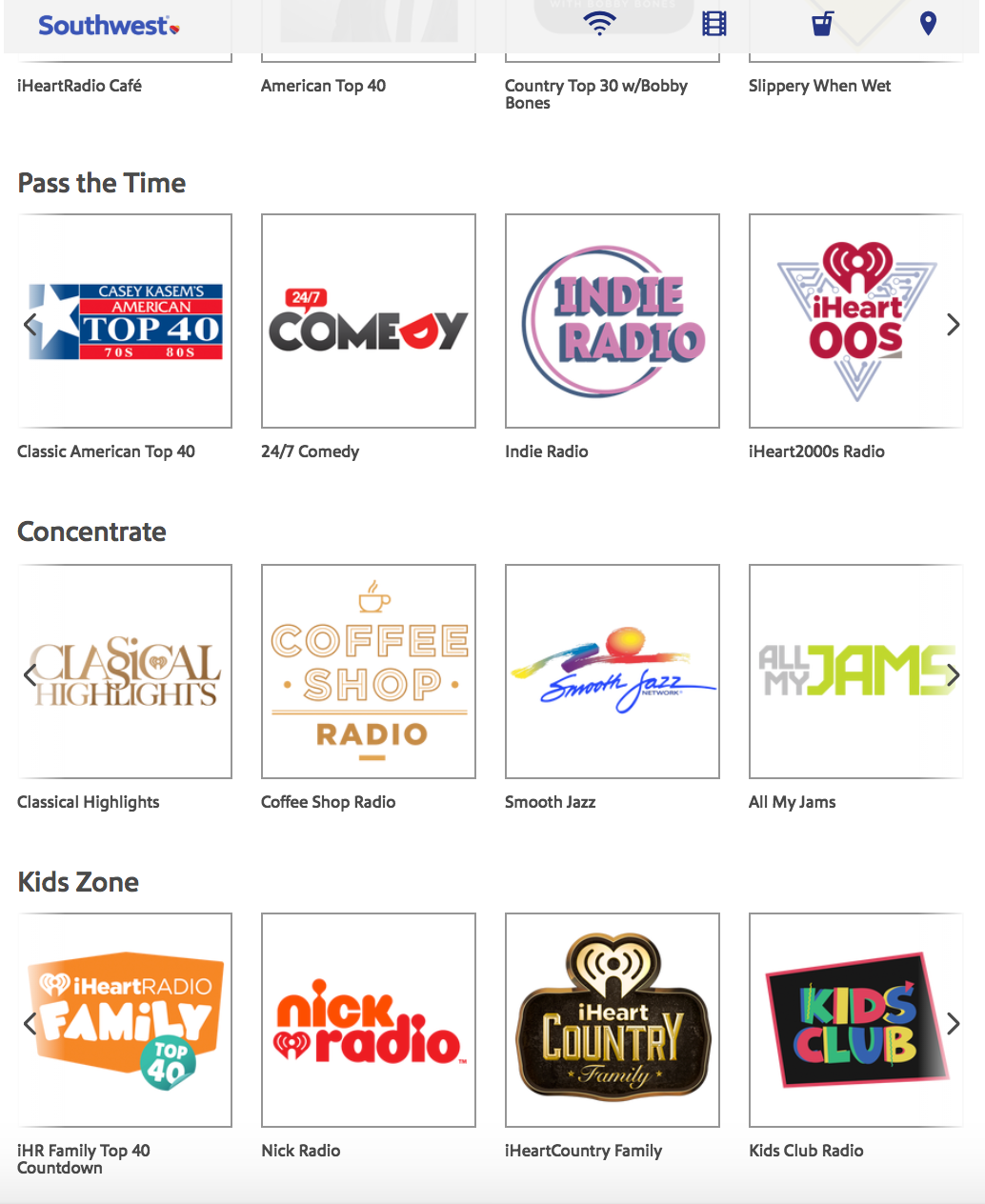 Already have the iHeartRadio app installed on your smartphone or tablet? You can listen to iHeartRadio through your device's app to instantly enjoy all your saved favorites and podcasts without having to use the onboard entertainment portal or purchasing WiFi! Passengers who subscribe to iHeartRadio's All Access on demand subscription service can also access their entire music library and saved playlists instantly.

iHeartRadio is now available on domestic flights across more than 690 WiFi-equipped aircraft serviced by Global Eagle.

Don't forget your headphones and enjoy the flight!