Employee of the Month Playlist: Brianna Phillips
We all have those songs that shaped our childhood—for Brianna Phillips, user experience designer at iHeartRadio, it's the country music her parents listened to when she was just a kid. Check out the songs that inspired her in the playlist below, complete with some alternative and indie tracks as well!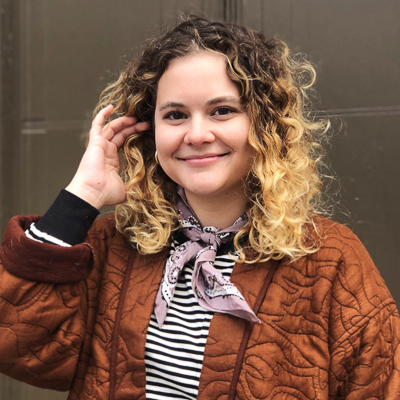 Why did you choose the songs on your playlist?
These are all songs I've listened to hundreds of times. Most of it is alternative and indie, but I like a lot of 70s/80s/90s country music too. It's all my parents listened to when I was a kid.
When do you listen to this playlist most?
I love getting out of the city on weekends, so I can see myself driving down the highway with my windows down listening to some version to this playlist.
Who is your dream artist to meet and why?
Tyler, the Creator. He's weird.
Can you share your most memorable music moment experience?
Probably the first time I went to a music festival. I was 16 and camped out at the stage for hours to see Nine Inch Nails in the front row… with my mom. She didn't trust me to drive all the way to Baltimore alone with my friends, so she came along. It was still 100 percent worth it to see one of my favorite acts that close. Love you, Mom!
What is the best part about working at iHeartRadio?
Growing up, I listened to a lot of radio. It was really the best way for me to discover new music. It's nice to think that maybe, I'm helping shape that experience for other people.
A fun fact about myself is…
I love dogs and can't wait to move so I can adopt a little dachshund.
Brianna Phillips' Playlist​​​​​​​