iHeartRadio Launches POPE Info Radio
Pope Francis' U.S. visit is upon us, and iHeartRadio is bringing you the tools you need to keep up with his every move.
Today,
we're launching an eclectic mix of news on Pope Francis' visit to the U.S. and smooth jazz sounds
 — after all, who doesn't love the Pope and a little jazz!
POP
E Info Radio
will broadcast on
JJZ 1480 AM
in Philadelphia, a local smooth jazz station, and provide listeners with all the information they need to keep track of Pope Francis, including short interviews with event organizers and officials, updates on event schedules and traffic, and weather and national coverage from our 24/7 news service. And to bring those at home even closer t
o this extraordinary, historic event, iHear
tRadio will simulcast any speeches or mass conducted by the Pope.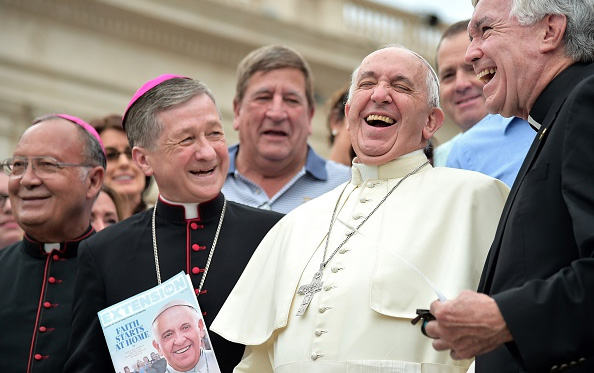 Photo by Vincenzo Pinto/AFP/Getty Images/GettyImages
POPE Info Radio will broadcast and stream from September 19-27th. Listeners outside of the local Philadelphia broadcast area will be able to tune in from anywhere via iHeartRadio. The full stream and detailed coverage of the Pope's visit is available now on iHeartRadio.
Don't want to miss out on the first papal visit to the U.S. in seven years? Check out the itinerary for the Pope's visit and tune in to POPE Info Radio today!