iHeartRadio Now Available on an Apple TV Near You!
Here's some more good news coming straight to you — iHeartRadio is now available on your Apple TV!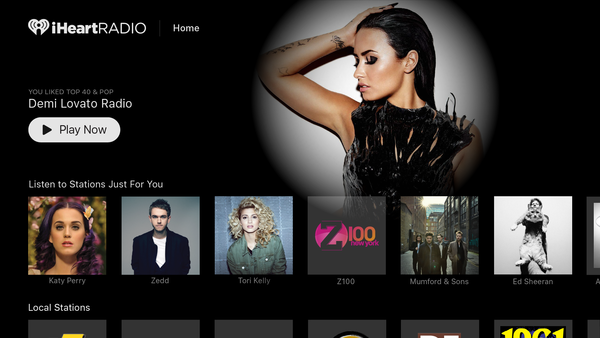 For the first time, Apple TV users will be able to experience all of the popular elements of the iHeartRadio app. That means you can tune in to access our Live Stations, Custom Stations and podcasts right from your Apple TV device. Both registered and unregistered users of iHeartRadio will be able to view For You recommendations, save favorite stations and access iHeartRadio's newest feature — My Favorites Radio — which combines all your favorite stations, artists and thumbs up into one station. The new interface also features sleek design elements optimized for the Apple TV viewing experience.
So for all the Apple TV users, check us out in the tvOS App Store! You'll love the sleek new interface we made just for you!
​