iHeartRadio Now Available on Autonomic Mirage Audio System
Good news, listeners! As part of the latest Autonomic Mirage OS update, iHeartRadio is now available in the Mirage Audio System — a media player that allows you to enjoy all of your music and streaming radio anywhere in your home.
Mirage users now have all the best features of iHeartRadio you've grown to know and love right at your fingertips, including our vast catalog of more than 24 million songs from 830,000 artists. The app also features live audio streams of iHeartRadio music events and thousands of on-demand podcasts from the best in news, sports, finance, comedy and entertainment. Crowd favorites like "My Stations" and "Live Radio" are also waiting for you to press play. Plus, enjoy personalized station recommendations just "For You"!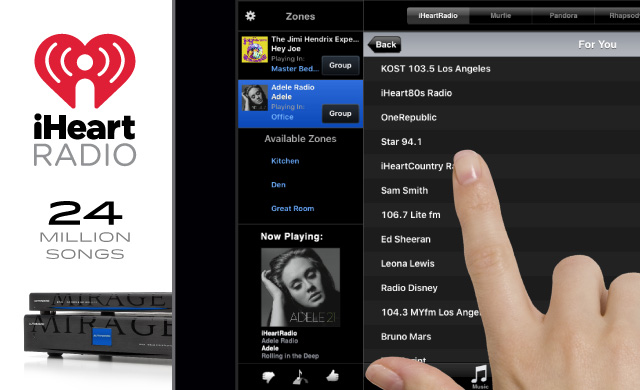 So if you have a Mirage Audio System – be sure to install the latest OS and tune in to the thousands of radio stations and millions of songs that are waiting for you