iHeartRadio Now Integrated with MirrorLink Headunits via RockScout
Hey drivers! Now, through our latest MirrorLink RockScout integration, all you Android users can access the very best of the iHeartRadio app, with favorites like "My Stations" and "For You," through your car's dashboard. Hate it when you drive out of range and lose access to your favorite program and at the best time? With iHeartRadio for Auto you'll never lose access when listening live. You can even browse stations by genre or location, and create custom stations based on your favorite artist and ones similar.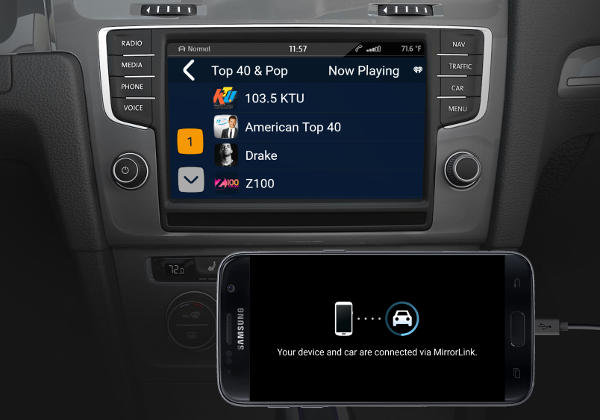 Simply download RockScout to make iHeartRadio for Auto's Android app MirrorLink-compatible and bring all your favorite iHeartRadio features inside the car and onto your dashboard for safety-minded driving and easy access no matter where you're going. This means you will be more driver-aware and can control our app through your car's infotainment system.
With an estimated 20 million cars with MirrorLink capability on the road today and over 100 million MirrorLink-enabled smartphones, we here at iHeartRadio are committed to bringing you the best of radio in a way that's safe for driving. This new integration is currently available in select models from Honda, Toyota, Volkswagen and more to come, as well as Pioneer and Sony car stereos. Head over to mirrorlink.com to see if your car or smartphone is supported!