Image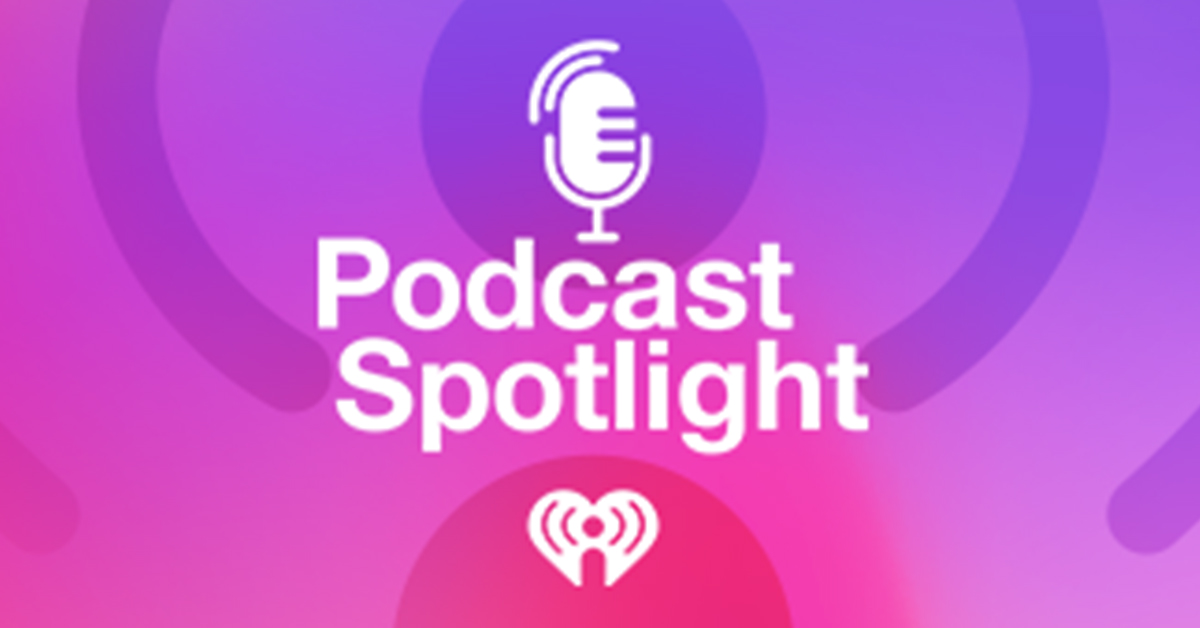 Podcast Spotlight: Looking for a New Show to Listen To? Here's What's New in Podcasts This Week!
With so many podcasts being made today, it's hard to keep up. Luckily, with the help of iHeartRadio's Podcast Spotlight, you can find something new to listen to every week. Here's the latest on iHeartRadio podcasts, seasons and episodes.
Great Odin's raven! "The Ron Burgundy Podcast" is back with a brand new season! This hit iHeartRadio original podcast series from the Big Money Players network sees Will Ferrell reprise his iconic role as Ron Burgundy, San Diego's most-watched news anchor, as he and co-host Caroline Barlow sit down with celebrities, artists and other movers and shakers for off-the-rails interviews and shenanigans. Season 4 will include 12 episodes, with a new episode dropping every Thursday, diving into topics like Tik Tok, Ron's hobbies and his advice on how to live a healthy lifestyle. In this season's debut episode, Ron takes on the vaccine, even self-administering the "VIP Celebrity" version of it on-air. So click over to iHeartRadio now to start listening to new episodes of "The Ron Burgundy Podcast." Stay classy podcast listeners!
Next up - the debut episodes of "Be Antiracist with Ibram X. Kendi" are here! This anticipated new podcast series from iHeartMedia and Pushkin Industries builds on the extensive body of work of Dr. Ibram X. Kendi: one of America's foremost historians and author of the #1 New York Times bestselling book, How to Be an Antiracist. Join Dr. Kendi each week, as he sits down with notable guests from the worlds of politics, academia, journalism and more to discuss the antiracist policies, platforms and narratives human beings should rally around to build a more just and equitable world. Be challenged to consider what an antiracist society might look like and how you can play an active role in building it, listen to "Be Antiracist with Ibram X. Kendi" today. Episodes one and two featuring guests Malcolm Gladwell (Pushkin founder and host of "Revisionist History") and Rebecca Cokley (founding director of the Disability Justice Initiative at the Center for American Progress) are available now on iHeartRadio!
Last, but certainly not least, this next podcast is perfect for fans of mysteries and… Britney Spears? Let us explain. "Unread" is a brand new iHeartRadio podcast about looking for answers in the digital breadcrumbs people leave behind. One December evening in 2019, Chris Stedman noticed a new message in his inbox from his friend Alex: "i am writing to let you know that when you receive this scheduled email, i will no longer be alive." In the message, Alex included a strange link to a private SoundCloud account with recordings of the mysterious Alice: an anonymous person who sounds just like Alex's icon, Britney Spears. Alice had become legend in Britney fan circles, but who was she really? Why did Alex include these recordings of her? And most importantly, could she help Chris understand why his friend was gone? In "Unread," Chris decides to track down the elusive Alice, in the hopes that she has the answers. Follow Chris down the rabbit hole, and listen to "Unread" on iHeartradio. All four episodes of this special series become available on June 10.
Check back next week for new podcasts, seasons and episodes you won't want to miss. And if you still want more podcasts, click over to iHeart's Podcast Top 100 to stay-up-to-date with the most popular and trending shows!