Tanya's Take On: New Artists to Watch in 2017
HAPPY 2017 EVERYONE!
I love the New Year because it means new beginnings, fresh starts, and a full calendar year of things to look forward to; new albums will be upon us, new tours are beginning, and new artists are going to start emerging — so I wanted to take a minute to give you guys the scoop of artists I've been watching in 2016 that I think you should keep an eye on in 2017!
Some of these names might look familiar to you...some you may never have heard before in your entire life. But I love all of these artists, and if we have similar taste in music (which I'm sure we do, because why else would you be reading my blog) then I think you will love them too!
You may know Sabrina as an actress, but while she's been in front of your TV screen, she has quietly built a strong music catalogue and quite the quality fan base in the music world. She just finished up a sold-out tour in 2016…I think that you'll hear a lot more of her in 2017!
Take a listen to her tracks "Thumbs," "Run + Hide," and "No Words"…those are my personal favs!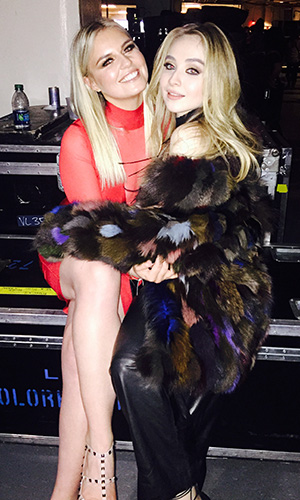 Sofia is MY GIRL…get ready for her in 2017! I have had the honor & privilege of hearing some of her new music, and although I can't tell you any titles or lyrics (trust, I wish I could), I can tell you that I had some of the songs stuck in my head for days…. I can't wait until she shares this new music with the world. I'll be right by her side, rooting her on.
Take a listen to "Love Is The Name" and "I'm Gonna Love You."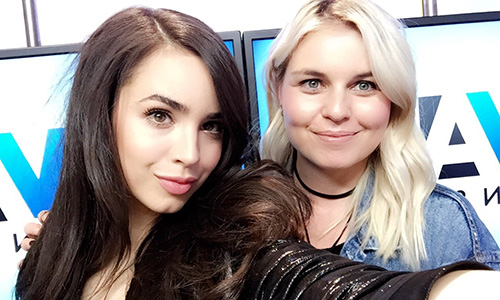 You haven't heard a sweet sweet voice like this in a while! Went to his showcase in 2016 and was completely blown away by his talent. I think BIG things are coming for him in 2017.
Take a listen to "Sleep Alone," "Ain't Love Strange" and "Romantic," my personal favs!
This group make me VERY excited for so many reasons! I've watched Paul Klein (the lead singer) go from singing in my church on a weekly basis, to selling out the Fonda Theater with LANY and it couldn't make my heart any happier! Dreams do come true, hard work and determination DO pay off, and this band is living proof of that!
Take a listen to "ILYSB" and "Pink Skies."
Four words for Kevin Garrett…Pray. You. Catch. Me. Yep, that's right! Kevin is the amazing songwriter behind Beyonce's track "Pray You Catch Me," which is one of my favorites on the entire album! Kevin is a wonderful singer and a beautiful lyricist and I can't wait to see him blossom in 2017!
Take a listen to "Precious" and thank me later!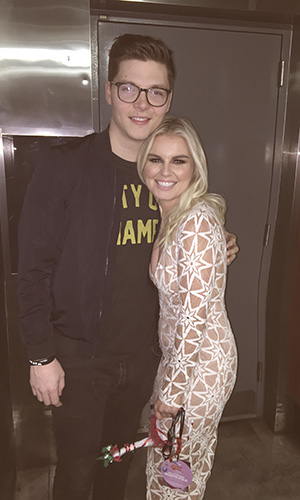 Ocean Park Standoff
Two words…"Good News." I heard the song "Good News" by Ocean Park Standoff & immediately realized how much our world needs this song right now.
This is the perfect song to move into 2017 with, and I'm so grateful that Ocean Park Standoff has brought it to us!
Take a listen to "Good News" and ALSO check out "Photos & Liquor."
Julia Michaels
You might not know her name (right now) but you are VERY familiar with her work. Julia has written some of my all time favorite songs ever, including:
"Love Myself" by Hailee Steinfeld
"Hands To Myself" by Selena Gomez
"Sorry" by Justin Bieber
"Miss Movin On" by Fifth Harmony
"Chainsaw" by Nick Jonas
...and so many more!
Julia is stepping out from behind the scenes and is coming out with her debut single, "Issues," dropping this Friday, January 13th – I cannot wait. I'm super super stoked for her and all the amazingness she is going to bring to my ears! 2017 is going to be her year. It all starts this Friday!
​All photos courtesy of Tanya Rad​​​​​​​​