Image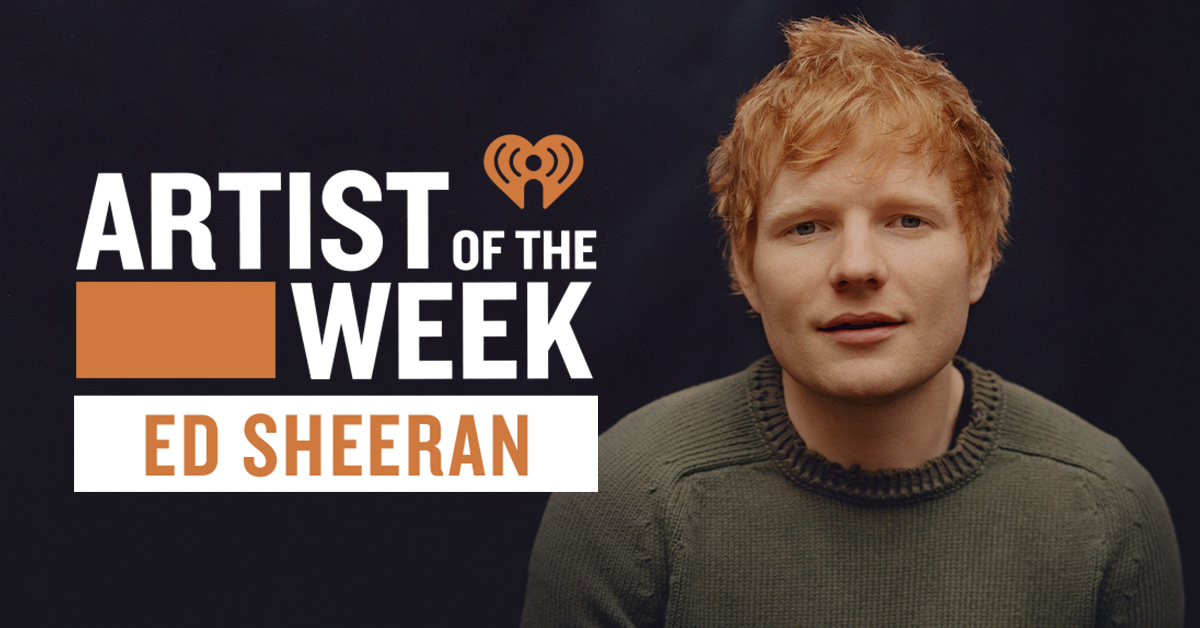 Artist of the Week: Ed Sheeran
It's the most wonderful time of the year, and we've got an early gift for music fans: a brand new holiday jam from Ed Sheeran and the one-and-only Elton John! "Merry Christmas" is the first-of-three brand new holiday-themed collaborations between the two, and it's making its global debut today!
Let the holiday cheer wash over you as you take a listen to "Merry Christmas," a wistful new song complete with sleigh bells, ding-dongs and celestial choirs that celebrates the season after making it through yet another difficult year. "I feel it when it comes / Every year helpin' us carry on," the British pair belt on the tremendous track. "Filled up with so much love / All the family and friends are together where we all belong / Merry Christmas, everyone."
The new holiday release comes just in time for Ed Sheeran's upcoming headline performance at iHeartRadio's annual Jingle Ball. Set to take place live from major cities across the U.S. this year, tickets are now on sale for this magical night of gleeful performances from artists including Ed Sheeran, Dua Lipa, Jonas Brothers, Doja Cat, Lil Nas X, Megan Thee Stallion and more.
But don't fret if you can't be there live on December 10, as you'll be able to catch Ed Sheeran's performance broadcast live via The CW App and CWTV.com, and on all iHeartRadio Contemporary Hit Radio stations nationwide! And that's not all we have in store for you next week, you should also stay tuned to iHeartRadio for another big special upcoming announcement with Ed Sheeran!
"Merry Christmas" continues Ed Sheeran's recent streak of hit releases. His latest album = dropped in late October, blasting off to the top of Billboard charts in the U.S. and around the world, thanks to monster singles like "Bad Habits" and "Shivers."
Will "Merry Christmas" become Ed Sheeran's next number one hit song? We certainly think so, but you can be among the first to hear the merry new tune for yourself, streaming now on iHeartRadio! Then, don't forget to tune in next week for a very special announcement from Ed Sheeran and iHeartRadio, and set your calendar reminders to watch Ed Sheeran perform "Merry Christmas" live at this year's annual iHeartRadio Jingle Ball!