Image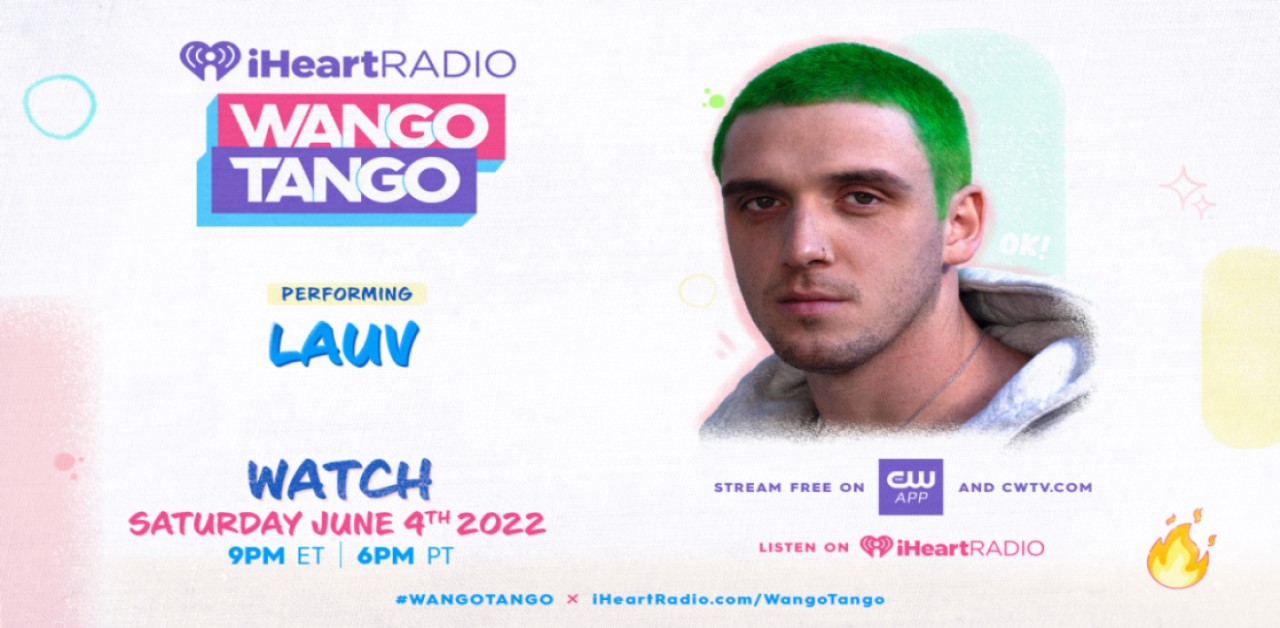 Artist of the Week: Lauv Kicks Off iHeartRadio Wango Tango on Saturday!
iHeartRadio and KIIS FM's annual Wango Tango is this Saturday, June 4 – and Lauv is set to kick off all the action on the main stage!
The singer-songwriter behind hits like "I Like Me Better" and his latest single "All 4 Nothing (I'm So In Love)" will start the action with a set sure to get the audience pumped and ready for the rest of the show.
Following Lauv, Shawn Mendes, The Chainsmokers and Camila Cabello will headline, with other hit stars Becky G, Charlie Puth, 5 Seconds of Summer, Tate McRae, Latto, Lauren Spencer-Smith, GAYLE and Em Beihold also performing. To cap it all off, there will be a special performance from Diplo at Dusk. And of course, iHeart fan-favorite personality Ryan Seacrest will be hosting all night.
This year, all ticket holders will also get the chance to enter the Dignity Health Sports Park in Los Angeles early to make it to the Village stage, where BIBI, iann dior and Jena Rose will perform ahead of the main event. Fans will also have access to the usual Wango Tango Village DJ, food, fun and more to get hyped before the big show. 
Since 2003, the legendary Wango Tango has remained one of the most anticipated summer events in Southern California and has played home to some iconic performances from pop music's echelon of legendary stars throughout the years.
Don't miss out on Lauv and all the action – get your tickets at axs.com now!