Image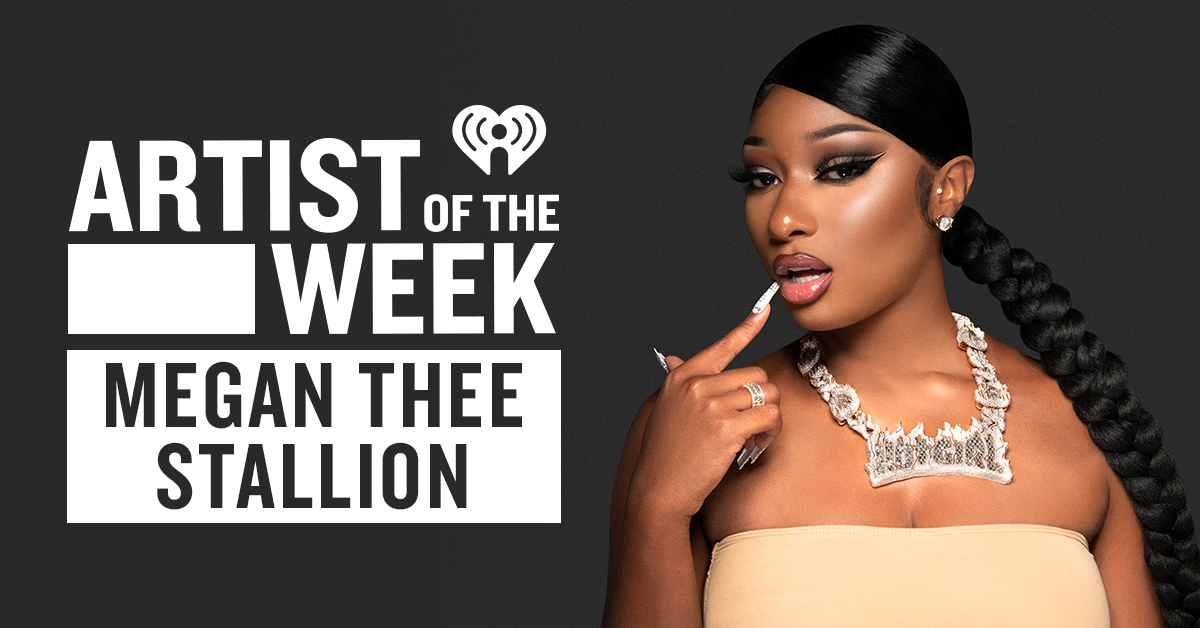 Artist of the Week: Megan Thee Stallion
Megan Thee Stallion fans rejoice! The wait is finally over for the Houston rapper's first official album, Good News, which makes its global debut today!
To celebrate this huge milestone for one of 2020's biggest break-out stars, iHeartRadio is sharing never-before-heard commentary from Megan alongside 5 featured tracks from Good News on stations across the country, throughout the day. Tune into your favorite station at 10am, 12pm, 5pm and 7pm Local time today to hear the exclusive audio.
Megan Thee Stallion has had an incredible year, cementing herself as one of the biggest superstars in music today. Just a year ago since her breakthrough hit "Hot Girl Summer," Megan has been named Hip Hop Artist of the Year at the BET Hip Hop Awards 2020, featured in Time Magazine's annual "100 most influential people" list and crowned Rapper of the Year by GQ.
Megan has achieved all this success before even releasing a full-length record. That is, until now. She teased the tracklist for Good News on Instagram earlier this week, which includes previous No. 1 Billboard Hot 100 song, "Savage Remix" featuring Beyoncé—as well as new tracks with SZA, DaBaby and Big Sean and 2 Chainz.
This fall, Megan Thee Stallion also dropped "Don't Stop" featuring Young Thug (also appearing on Good News), delivered a stunning performance on SNL, wrote her own New York Times Op-Ed titled "Why I Speak Up for Black Women," and joined iHeartRadio's HBCU Homecoming Celebration commemorating historically Black colleges and universities.
Be the first to hear what could be the biggest album of the year! Good News is now streaming on iHeartRadio. Also, don't forget to tune in to iHeartRadio throughout the day to hear exclusive album commentary and featured tracks from Megan!