Employee of the Month Playlist: Alex Companioni
Our June Employee of the Month playlist will be your next summer dance party soundtrack! Complete with R&B, EDM and even some Latin music, data scientist Alex Companioni's playlist will have you up and out of your seat by the end of the first track. Check out his playlist below!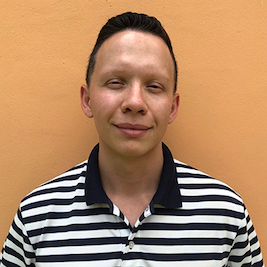 Why did you choose the songs on your playlist?
These are some of my favorite songs from the last year or two—lots of R&B, hip-hop, reggaeton and a bit of house.
When do you listen to this playlist the most?
Any time I'm not working! At the gym, before going out, driving around. While working, I like classical, jazz and ambient music instead.
Who is your dream artist to meet and why?
If I could jump into a time machine and meet any artist, it would have to be Celia Cruz. I grew up listening to her music, and she blazed a path for the amazing Latin music that we get to enjoy today.
Can you share your most memorable music moment experience?
Some of my favorite concerts were back in college—road-tripping to see Arctic Monkeys in Atlanta, seeing Kanye West backed by a choir during his Touch the Sky tour in 2005 and seeing my friends perform live in random bars around Gainesville. Go Gators!
What is the best part about working at iHeartRadio?
The feedback I get on whatever we build. And, once we ship a new feature, I can immediately experience it when I open our app. Testing our new personalization algorithms is also fun—I'm basically paid to listen to music.
A fun fact about me is...
EDM is my guilty music pleasure, and I've been to the Ultra Music Festival in Miami six different times.
Alex Companioni's Playlist​​​​​​​​​​​​​​​