Image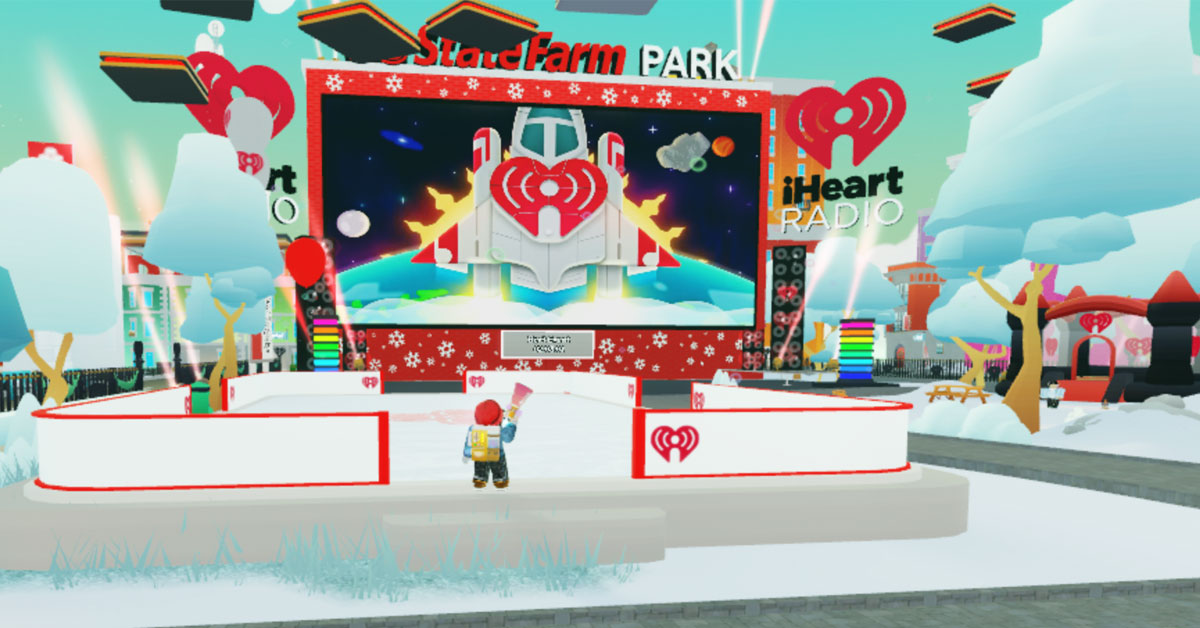 iHeartLand on Roblox Transforms into a Winter Wonderland with All-New Interactive Features and Exciting Holiday Events
iHeartLand on Roblox is turning into a winter wonderland – and you won't want to miss it!
iHeartLand is transforming with brand-new features set to reflect the winter season. The entire island will be covered in snow for the next several weeks, bringing fun new activities for Roblox users including an ice skating rink in State Farm Park to get in the festive mood while waiting for the next big event. 
iHeartLand's State Farm Neighborhood on Roblox will lead the winter makeover where Jake from State Farm will continue to offer daily quests, now with one taking place in a giant ice fort where users compete in a snowball fight to have their avatar on the leaderboard and podium. The State Farm Ferris Wheel – now completely covered in holiday lights – will still offer the best view of iHeartLand! And now that it's cold out, users can purchase hot cocoa and gingerbread cookies at the food trucks with their iHeartBucks to level up their speed. iHeartBucks, in-experience currency within iHeartLand, can also be used to purchase State Farm beanies and parkas from the State Farm Neighborhood merchandise store.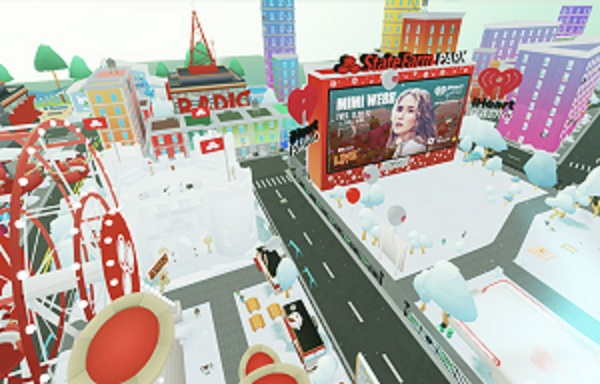 Winter events coming up in iHeartLand's State Farm Park on Roblox include Darren Criss who performed songs from his holiday album throughout Thanksgiving weekend; Mimi Webb performing her latest single "Ghost of You" and more now through Dec. 1; a holiday podcast event on Dec. 8 through Dec. 11 with "And That's What You REALLY Missed" as hosts Kevin McHale and Jenna Ushkowitz are joined by Glee co-star Darren Criss for fun and hilarious conversation; a special interactive "BrainStuff" podcast event on Dec. 15 through Dec. 18 exploring science in the everyday world and including a scavenger hunt during the show; and an epic holiday show from Pentatonix streaming from December 23rd at 12pm ET/9am PT through Dec. 25, Christmas Day. 
During these music and podcast events, users can head backstage for even more content. Accessible through State Farm Neighborhood's elevated viewing platform, users will have the chance to test their fan skills with pop quizzes and hear exclusive interviews to learn even more about their favorite artists. Users can also use Robux to purchase Roblox UGC at the iHeartLand UGC store including a microphone and necklace to celebrate Mimi Webb's performance; a Holiday onesie and a Holiday Hippo Shoulder Pet inspired by Darren Criss' performance; and a reindeer suit and holiday onesie around Pentatonix's performance.
Check out iHeartLand on Roblox here!