Image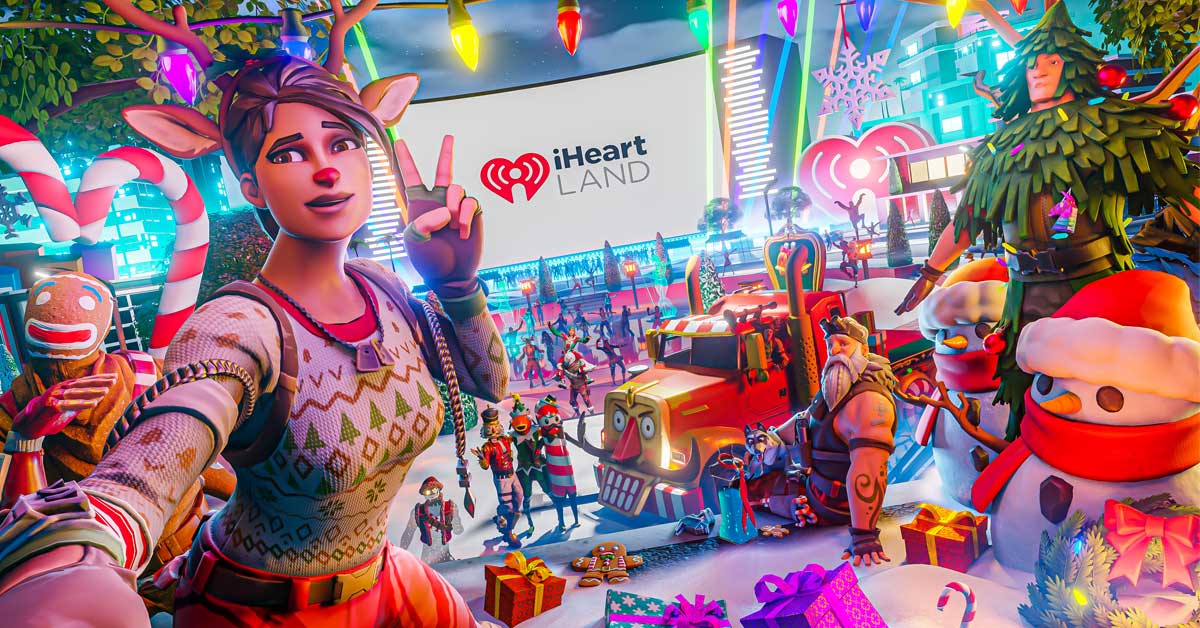 Step into iHeartLand's Winter Wonderland in Fortnite with New Music Performances at State Farm Park, Podcast Events and Much More!
Winter is here – and iHeartLand in Fortnite is ready to welcome you into a winter wonderland!
iHeartLand is transforming with brand-new features set to reflect the winter season. The entire island will be covered in snow for the next several weeks and fun interactive changes are coming to player-favorite games – including a winter-themed escape room with new puzzles and a holiday makeover for the parkour obstacle course. Players will also be able to search the island for hidden holiday gifts including iHeartLand gold and go ice skating.
iHeartLand is also bringing more exciting events to Fortnite, and fans will have the chance to win iHeartLand gold by playing the "How Fan Are You" quiz leading up to performances at State Farm Park from Darren Criss, Mimi Webb and Pentatonix! The more correct answers players get the more gold they earn – and the more fun emotes and skins they can buy. 
Holiday events in iHeartLand's State Farm Park in Fortnite include Darren Criss who performed songs from his holiday album throughout Thanksgiving weekend; Mimi Webb performing her latest single "Ghost of You" and more through Dec. 1; an interactive podcast event on Dec. 8 through Dec. 11 with "And That's What You REALLY Missed" as hosts Kevin McHale and Jenna Ushkowitz are joined by Glee co-star Darren Criss for holiday fun and hilarious conversation; a special "BrainStuff" podcast event on Dec. 15 through Dec. 18 exploring science in the everyday world and including a scavenger hunt during the show; and an epic holiday show from Pentatonix streaming from December 23rd at 12pm ET/9am PT through Dec. 25, Christmas Day. 
Check out iHeartLand here!