This Week in Music History: January 3 - 9
New year, old music. This week we're flashing back to the Dixie Chicks, 3 Doors Down and Lady Gaga.
January 6, 2001: Dixie Chicks Are With You or Without You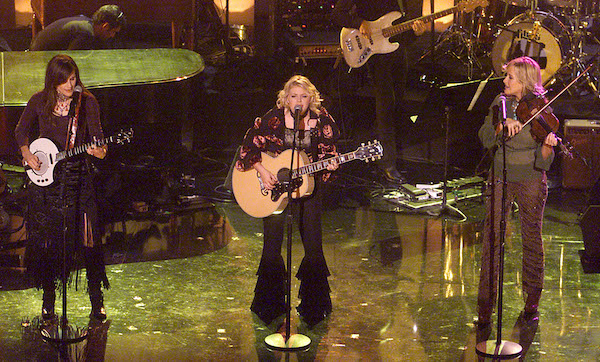 Photo by Kevin Winter / Getty Images
Back in 2001, the Dixie Chicks were the queens of country. This week 15 years ago, "Without You" — the fifth single off of their album Fly — went to No. 1 on the Mediabase Country chart. The track, which helped the album win Best Country Album at the Grammy Awards as well as a nomination for Album of the Year, built on the success of their previous release Wide Open Spaces. The combined success of both records earned the Dixie Chicks the distinction of being the only country band — not to mention the only all-female band of any genre - to have two back to back RIAA-certified diamond albums. While the band has remained relatively quiet over the past few years, in 2015 they announced both North American and European tours for 2016.
January 4, 2003: 3 Doors Down is Far From Gone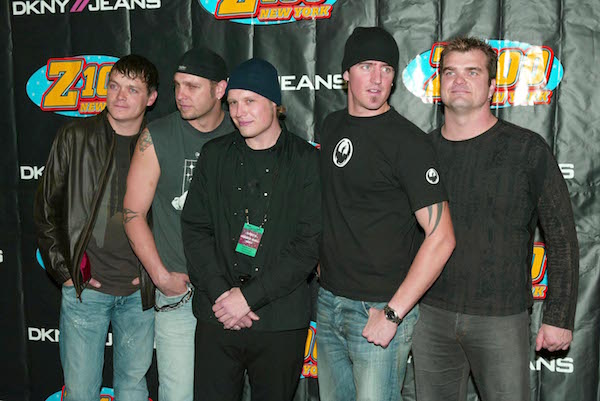 Photo by Scott Gries / Getty Images
Two years after the Dixie Chicks conquered the country charts, 3 Doors Down was rocking out. This week in 2003, the band went to No. 1 on the Mediabase Active Rock chart with their song "When I'm Gone." The lead single off of the group's second studio album, went on to top both the Top 40 and Mainstream Rock charts as well as reach No. 2 on Alternative, No. 3 on Hot AC and Adult Hits, and No. 4 on Classic Rock. Will 3 Doors Down be able to achieve the same level of success 13 years later? Only time will tell, as the band's latest record, entitled Us and the Night, is expected out later this year.
January 9, 2010: Lady Gaga Turns a Bad Romance into a Big Hit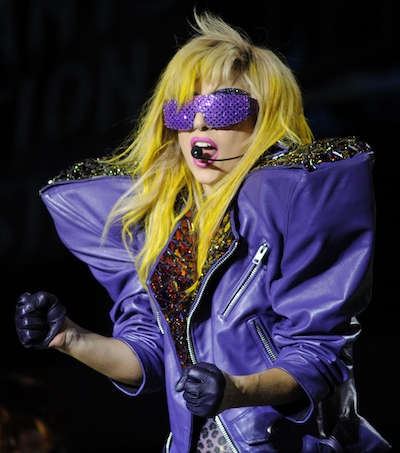 Photo by Tim Mosenfelder / Getty Images
This week six years ago was a good one for Lady Gaga. In early January 2010, the pop star's "Bad Romance" took the reins of the Mediabase Top 40 chart. Arguably her biggest hit to date, the track has been certified a whopping eleven times platinum by the RIAA with more than 5.6 million digital downloads. The music video earned a total of 10 nominations at that year's MTV Video Music Awards, tying with Peter Gabriel's "Sledgehammer" for most nominations. But these days, the artist formerly known as Stefani Germanotta is starring in a different kind of video, as The Countess in American Horror Story: Hotel.​​​