This Week in Music History: September 13-19
Class is back in session, and so is This Week in Music History! Take a moment to return to a simpler time with a reminder from a rock band scaling the charts, a newly crowned Idol, and everyone's favorite teenage dream.
September 15, 2001: Nickelback Reminds the Nation How to Rock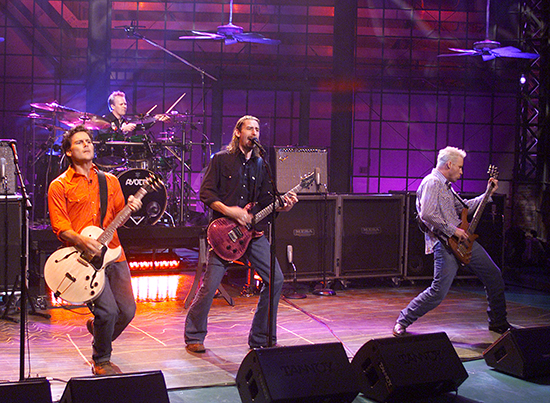 Photo by Kevin Winter/Getty Images
The year was 2001, and American radio was about to get an infusion from…Canada. Landing somewhere between a dimeback and a pennyback, Nickelback was first formed in the mid-90s but didn't fully breakthrough until the new millennium. In September, their track "How You Remind Me" hit No. 1 on Alternative and quickly rose in the ranks across all charts, hitting the top spot on Top 40, Active Rock, and Mainstream Rock. The song went on to become the most-played song on U.S. radio in the first decade of the 2000s with more than 1.2 million spins since its release. The band went on to become the second best-selling foreign act in the U.S. of the 2000s, behind The Beatles.
September 14, 2002: Kelly Clarkson Debuts on the Charts and an Idol is Born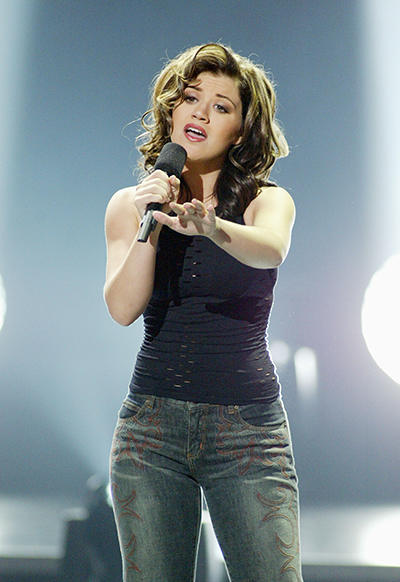 Photo by Kevin Winter / Getty Images
On September 14, 2002, 364 days after the Nickelback comeback, American Idol crowned Kelly Clarkson its first winner. That week was the beginning of a new era in American pop music, as Kelly's "A Moment Like This" landed at No. 30 on the Top 40 chart, topped the Billboard Hot 100 and became 2002's best selling single. And, it seems September has been Kelly's lucky month—nine years later, on September 5, 2011, "Mr. Know It All" landed on the Billboard Hot 100's Top 10 hits, further cementing the pop icon's celebrity status and fast-tracking her to our iPods (remember those?) and our hearts.
September 18, 2010: Katy Perry Dreams of Number 1 Hits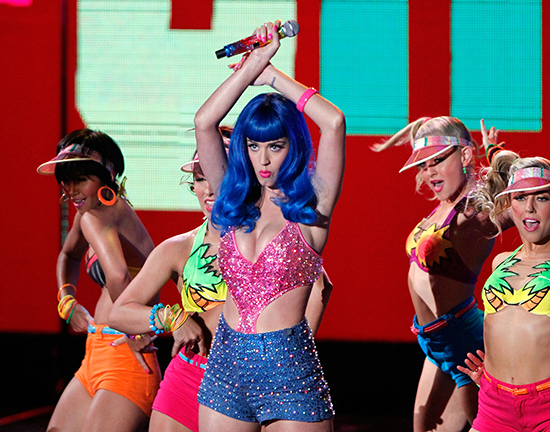 Photo by Christopher Polk / Getty Images
Don't wake us up when September ends—it's a great month for hot new music, breakthroughs and debuts. Five years ago,
Katy Perry
's title track from her
Teenage Dream
album landed at No. 1 on the Top 40 chart. It was the second single released from that album, which would eventually tie Michael Jackson's record of yielding five No. 1 songs. But Katy didn't stop there. Today, you know her singles when you hear 'em—the beats, her powerful voice and blaring instruments have become signature Katy, and we love us some K. Perry. Her subsequent singles, including "Roar", "Last Friday Night" and "Kissed a Girl" have all topped the billboards, showing us that Katy, baby, you're a firework.
​​