iHeartRadio On the Verge: #NewMusicTuesday with Rachel Platten
Each week, iHeartRadio On the Verge is bringing you a new, fresh find to rock out to. This week's #NewMusicTuesday artist on the rise is: Rachel Platten.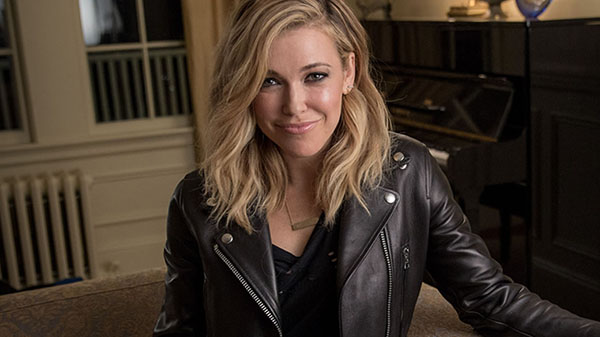 Image courtesy of State Farm
Rachel Platten might be a star today, with a No. 1 song and the opportunity to perform on stages all across the U.S. (and the world), but things weren't always this way. Here at iHeartRadio, we came together with our friends at State Farm to co-create Artist Stories, a new music series which takes you behind the scenes (and to the hometowns) of some of your favorite On the Verge artists with stories of the people and places that helped make them who they are today. Traveling to Newton Centre, MA, Rachel gives a peek into her world, from the choir teacher that saw something special in her to her early days performing in musical theater at school. However, after leaving home, things didn't come so easily to Rachel, who was determined to follow her dreams and make a career in music. But it was these tough times that inspired her to write "Fight Song," the inspirational pop hit that gets us fired up to take on the world. So get ready to conquer the day with Rachel Platten Radio, and learn more about her journey in her Artist Story video below!
Want to be the first to hear the next big thing in music? Check back here each week for #NewMusicTuesday to discover the hottest On The Verge artists playing all week on iHeartRadio.​​​