iHeartRadio On the Verge: #NewMusicTuesday with The Strumbellas
Each week, iHeartRadio On the Verge is bringing you a new, fresh find to rock out to. This week's #NewMusicTuesday artist on the rise is: The Strumbellas.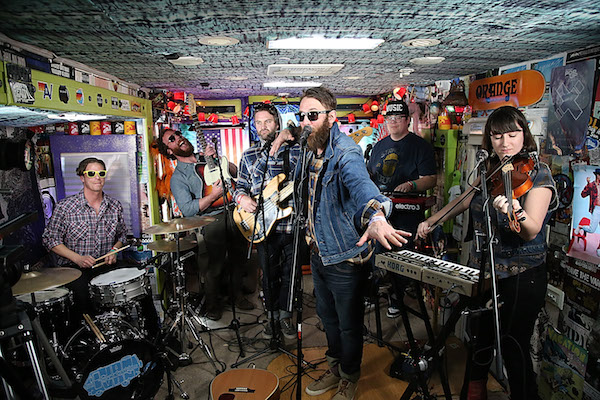 Photo by Gary Miller / Getty Images
As spring emerges, so does the need for sunny beats and bright melodies. Enter The Strumbellas, a six-person group out of our neighbors to the north (Toronto, eh?) that delivers the perfect soundtrack for your springtime vibes. The Canadian "folk popgrass" (their term) band has been around since 2008, but their latest album — Hope, out now — is the group's best yet. "Spirits," the lead track off the record, is simultaneously stripped back and full of sound, with at its core a tune so catchy you'll find yourself coming back to it again and again. The Strumbellas make the kind of music you want to play on a road trip, with the real world disappearing in your rearview mirror, but we're digging the whole album no matter where we are. So go enjoy the springtime blooms and tune into The Strumbellas Radio to hear them and other artists on the rise.
Want to be the first to hear the next big thing in music? Check back here each week for #NewMusicTuesday to discover the hottest On The Verge artists playing all week on iHeartRadio.
​​