Image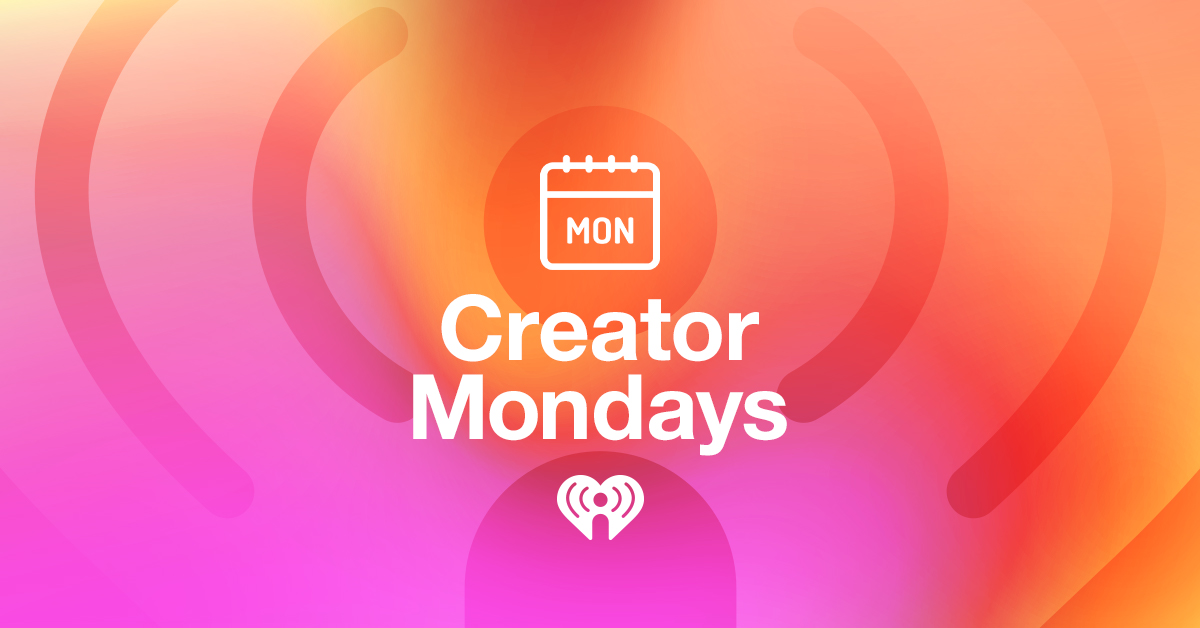 Creator Mondays: Nikki Glaser
Looking for a new way to get inspired and start the week off the right way? Grab a cup of coffee and join us for a brand new series: "Creator Mondays." Each week, we sit down with one of the incredible hosts from our iHeartRadio community to talk podcasts, hosting life, Monday motivation routines and much more!
This week, we're joined by a very special guest, one of the funniest and realest voices in comedy today: the one-and-only Nikki Glaser! You might know her best for her expert evisceration of celebrities on the most popular Comedy Central Roasts, but in addition to her stand-up comedy skills, Nikki is also an entertaining actress and TV, radio and podcast host. In fact, she has a brand new podcast debuting next week, "The Nikki Glaser Podcast," in which she'll take a brutally honest look into current pop-culture and her own personal life!
Read on to learn more about Nikki's journey into comedy, get a sneak peek into her brand new podcast and how you too can get better at roasting people.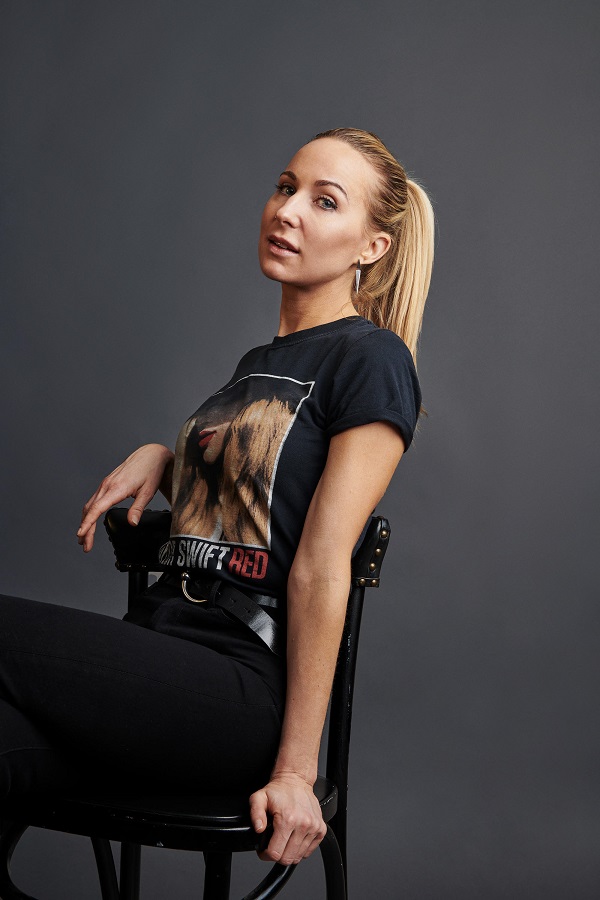 What drew you to stand-up comedy? Did you always know that you were really funny from an early age?
Since I can remember, I always loved comedy and knew that I wanted to work in TV, but I never considered stand-up as a career until later in life. I just wanted to be Jennifer Aniston. I thought acting was my only way into the business. And I was bummed because I wasn't as naturally talented at acting or as passionate about it as I knew I would need to be to get good enough to make a career out of it.
But then my freshman year of college, people kept telling me in social situations that I should be a comedian. This was the first I had ever heard this and I thrive on compliments. So, after hearing it enough, I mustered the confidence to try it out. I did it once and was instantly hooked. I cried after I got off stage because I had finally found something I loved doing, and for which I had a natural talent.
Can you tell us something that people don't know about you or your career?
One of the main reasons I wanted to pursue a career in show business was so that I could someday meet Dave Matthews as a peer (not a fan at a meet and greet) and he would be so taken by me that we would fall in love. This dream died August 10, 2000 when he got married.
After that date, my reasoning for pursuing fame was about seeking out love from strangers because I had low self-esteem in high school, college and throughout my twenties. Now that I'm 36 and like myself, I want to stay in the biz so I can have fun, make people laugh and think, make money to get my parents into a great nursing home someday, and be friends with Conan O'Brien.
We have our own ideas, but what do you think was your best Comedy Central Roast of all time? And how do you get so good at roasting people?
My favorite joke I wrote was from the Roast of Rob Lowe. It was about Ralph Macchio being a has-been who might also be homeless? It also involved another comic on the dais, Jimmy Carr.
I said, "Jimmy A. Carr... is what Ralph Macchio has to do every night to find a place to sleep."
I was so happy when I googled Jimmy's middle name and I learned it started with an A. It was such a win.
I am good at roasting people because I have roasted myself most of my life. Again, low self-esteem is why most people get into comedy. And any kind of mean joke is usually a reflection of how one feels about themselves. So I have fine-tuned a really cruel voice in my head over the years that I let go buck-wild when I'm writing for roasts. The roast jokes I've written about myself would be more offensive than any of the ones that have been done about me by others (aside from Blake Griffin saying I looked like Larry Bird. That one stung and literally still stings because of the needles that were later stuck into my face to try and fix what he was talking about.)
Can you give us a sneak peek into what we can expect to hear on your new podcast?
My new podcast is 100% a show that I want to make. No part of it is ever going to feel like work for me. I've done a ton of shows and it hasn't always been that way in the past, even when I created those shows. But I'm tired of doing anything that is trying to please people or give people what I think they want from me. I just want to please myself first by having fun and being completely honest in everything I do. I think that's truly the best way to please others. If I'm actually having fun on-air and I avoid being fake at all costs, the audience will feel it. Or at least I hope they do. I never want to dread work. I know this is a fantasy for most people- to love every part of your job- but I'm lucky enough now that I can actually realize this dream. I've built it with careful consideration. I took my time to figure out exactly what I want to do.
So "The Nikki Glaser Podcast" will be from my apartment most days, with my best friend/roommate/opener Andrew Collin and my long-time super-producer, Noa Avior. We will also have celebrity and non-celebrity guests who I actually want to talk to. It's going to be fast-paced, funny, real and current. Doing it daily is a dream, too. I am such a fan of morning radio shows and late-night talk shows because you can count on them every day and eventually you feel like you are friends with the hosts... or at least I do. But I also got into showbiz to meet Dave Matthews, so maybe I'm off here, but I do want my listeners to feel like they are our friends.
Is it hard to make people laugh for a living when you are having an off day or feeling sad or angry, especially during the challenging last year we've had?
I have struggled with depression, which I think most comedians do. There are some days that I'm not in the mood to be silly and irreverent. But I'm okay with that. I don't think I need to be funny to be entertaining. I prefer to be, but I also don't like to be dishonest about my feelings, so that's the beauty of having sidekicks on the show who are my friends and know how to bolster the mood and help me work through those moments and eventually find the humor in them.
What are your words of wisdom for getting through these times with some humor and levity?
As a comic, I sometimes forget how valuable laughing can be to get you out of your own head. I don't seek out comedy when I'm looking to be entertained so much because I'm around it so often. I remembered this when I watched Ted Lasso and re-watched Veep in the past few months. Those shows were such a healthy escape from whatever stress I was feeling. I also love meditation, journaling, short workouts and doom-scrolling Reddit.
What is your best Monday tip(s) to help kick off each week the right way?
Mondays have a bad rap because they are so far from the weekend, which represents your only window to do things you greatly enjoy. So maybe try to save an indulgent habit for just a weeknight so you can look forward to a Wednesday for a change. You don't have to get wasted or watch tv all night, which would fuck up your sleep schedule. But maybe only let yourself masturbate on Wednesdays? That's just an idea. I'm just spit-balling here. Spit-balling is actually a very underrated porn category. Check it out for yourself next Wednesday.
Whether you're looking for hosting advice or tips to stay motivated, check back next week for more featured hosts and make "Creator Mondays" a new Monday ritual. And don't forget to check out Nikki's upcoming new podcast, "The Nikki Glaser Podcast!" Listen to the official trailer now and tune into iHeartRadio on March 22 to hear the debut episode!