Image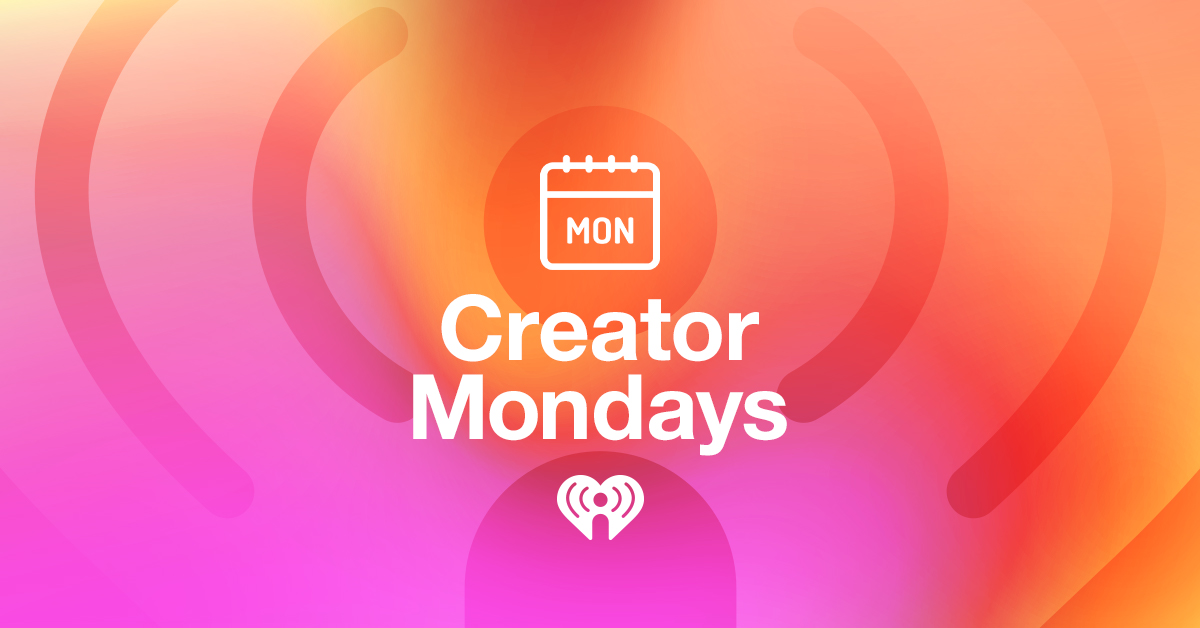 Creator Mondays: Aaron Mahnke
Looking for a new way to get inspired and start the week off the right way? Grab a cup of coffee and join us for a brand new series: "Creator Mondays." Each week, we sit down with one of the incredible hosts from our iHeart community to talk podcasts, hosting life, Monday motivation routines and much more! 
This week, we're joined by the master of historic myths, oddities and legends Aaron Mahnke. He is the creator and co-host of the award-winning, critically acclaimed podcast "Lore", which has been adapted to books, television and a national live tour. Aaron also hosts "Cabinet of Curiosities" and "Unobscured", and even wrote his very own historical-horror comic book series: Wellington. Read on to hear more about his podcast hosting life and real-life scary stories. 
What drew you to podcasting and how did you become a host?  
Honestly, podcasting was an accidentally left-turn in my career. I had been working as a graphic designer for nearly a decade, running my own freelance business, but also writing fiction in my spare time. You know, evenings at the kitchen table with a glass of whiskey and a blank page. And while it was a lot of fun, it wasn't very lucrative.
So I decided to write a freebie, something to give to interested readers of my novels, to highlight the bizarre historical details behind them. But rather than distribute it as a PDF as I had planned, I switched to audio at the last moment. And that's when a friend suggested releasing it as a podcast. The rest, in both the literal and figurative sense, is history.
What is it about the medium of podcasts that makes them so special and popular? 
We live in the streaming world. It's probably safe to say that the power has shifted from network television to the streaming platforms like Netflix and Hulu and the like. But people can't always make space for visual entertainment. Driving, out for a run, while they're working on monotonous projects… none of those moments are tv-friendly.
But podcasts are different. Done right, they deliver just as much entertainment and intimacy—perhaps even more?—in a package that can be enjoyed in so many more parts of our day to day lives. Podcasts are easy for listeners.
Can you tell us something we might not know about the podcast(s) you host right now?  
There's an incredible amount of work that goes into each minute of the shows I host. On my first podcast, "Lore", I shoulder a lot of that work. I have a research team, but I'm the now who scripts every single word. And after I've narrated it, I'm the one who produces the audio and preps it for release.
"Cabinet of Curiosities" and "Unobscured" are different. There are talented writers working to build my scripts, and top-notch producers taking my audio and turning it into a powerful experience. And that's the unassuming nature of podcasts, I suppose; behind that simple audio file you downloaded is a whole team of key players who made it happen.
What advice do you have for anyone who dreams of hosting a show someday? 
If you dream of making a show, focus on what matters most. Sure, tech and gear and gadgets are fun, but if the story isn't good, no one will stick around to notice the production level. Tell great stories, first and foremost, and the rest will follow.
What inspires you, and do you have any Monday tips to help kick off each week the right way? 
I'm inspired by the stories that have happened in the past that have powerful parallels to our modern journey. Stories that we can all relate to, no matter what century they come from. And stories that have a twist or wrinkle, something that makes them a little darker or less well-known.
My Monday tips are all about planning and routine. Every week flows the same for me, so every Monday I start writing a brand new episode of "Lore." But to be ready on a tired and bleary-eyed Monday morning, I have to lay groundwork on Friday. I read my research outline, review my upcoming commitments, and get my head in the right space. To be productive in the moment, you have to plan for that moment ahead of time.
Do you have a favorite myth or legend from your hit podcast Lore?
One of the pieces of folklore that's grown and developed over the years of making Lore is the overlap of popular vampire mythology and the very real anthropological topics of therapeutic exhumation, corpse medicine, and animal magnetism. All of these topics came to a nexus in early American history during something known as the New England Vampire Panic, and all of the pieces combined to give us the picture we have in American culture today about vampires.
Whether you're looking for hosting advice or tips to stay motivated, check back next week for more featured hosts and make "Creator Mondays" a new Monday ritual.