Image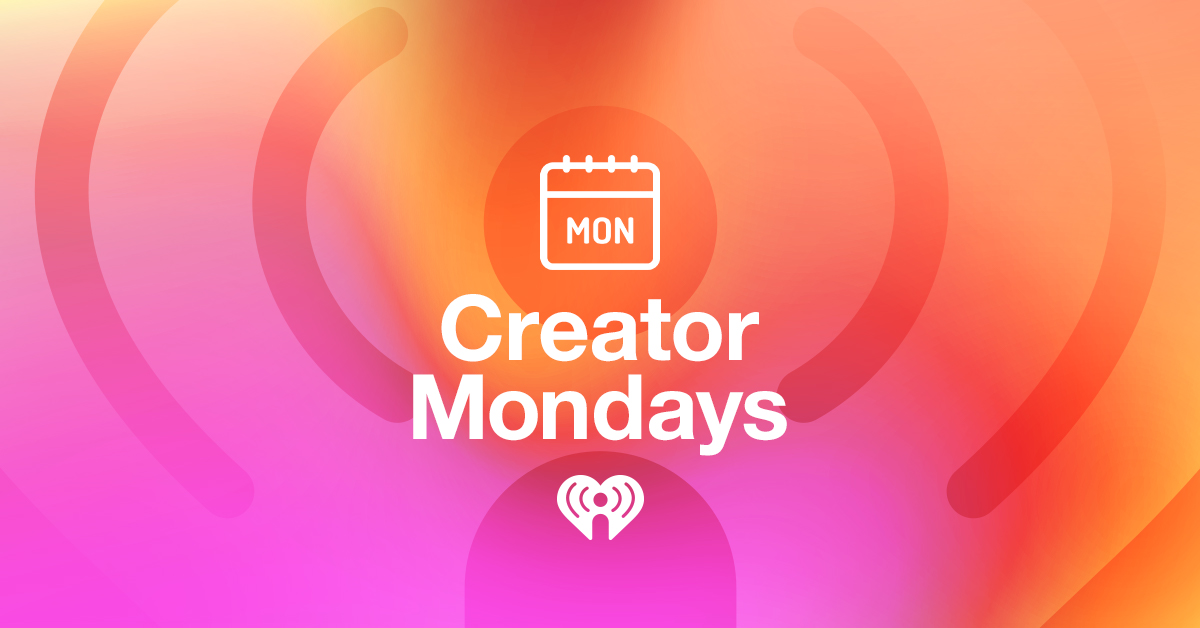 Creator Mondays: Chelsea Ursin
Looking for a new way to get inspired and start the week off the right way? Grab a cup of coffee and join us for a brand new series: "Creator Mondays." Each week, we sit down with one of the incredible hosts from our iHeartRadio community to talk podcasts, hosting life, Monday motivation routines and much more!
This week, we're joined by rock star host Chelsea Ursin. She's the creator of the raw, music-oriented, audio memoir, Dear Young Rocker—which also just kicked off it's second season! Chelsea has been playing bass and guitar since she was 11-years-old, and her narrative, scripted podcast Dear Young Rocker chronicles her journey through the highs and lows of young adulthood, and how she found herself in making music.
Read on to learn about the inspiration behind Dear Young Rocker, and how Chelsea juggles hosting life and performing with her "grunge-pop" band, Banana!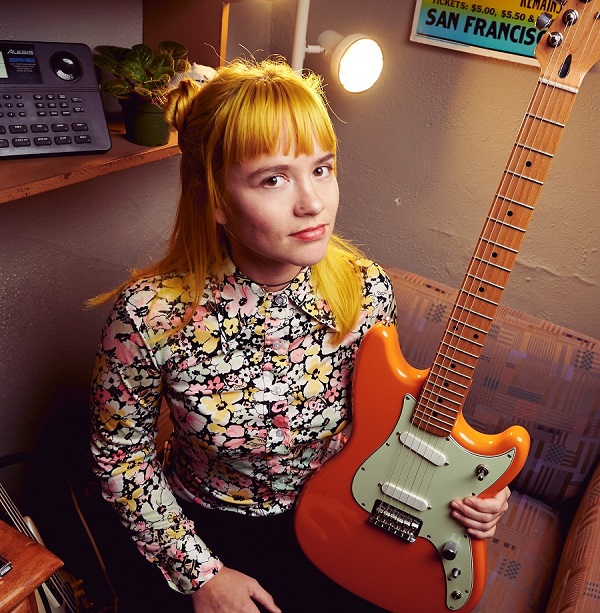 What drew you to podcasting and how did you become a host?
I came to podcasting from music and writing. I've been playing bass, guitar, and cello since I was 11 and I have an MFA in Creative Writing (Non-Fiction). I actually started doing some copywriting for another podcast as a freelance job and from there started writing scripts for them. I soon realized I could easily write my own podcast and use my audio knowledge to produce it as well. It seemed like the perfect blend of music and writing to tell the story of how I became a musician, and I quickly became hooked as I started creating the scripts, music and sound-design for Dear Young Rocker. Since I created it by myself and the story is about me I of course hosted it too. I was excited about the opportunity to help other people with my story directly.
What is it about the medium of podcasts that make them so special and popular?
I think podcasts light up your brain the same way that books do because unlike TV and video you have to use your imagination. That brings you deeper into the content and when you are using headphones you have the host's voice right in your ear like you are standing next to them, which provides a real human connection. I also personally love the challenge of creating original music that weaves in with the scripts and can convey their message on that extra level. My number one favorite thing is creating sound effects. If my script says something like "then she sat in an office chair" you bet I am going to whip out my recorder and record me sitting down at my desk and then edit that into the audio. That's a simple example and I do more complex sound design than that, but I think even those little elements, which can still add dozens of hours to the production time, just really draw the listener in and I am always thrilled to find other shows that use all the possibilities of audio.
Can you tell us something we might not know about the podcast(s) you host right now?
I originally wrote my memoir story as my MFA thesis. It was intended to be published as a book which I called Bass Player. What you hear in Dear Young Rocker now has the same general timeline and many scenes and passages were pulled from that book but it of course had to be chopped up to fit podcast scripts rather than book pages. I also had the idea to add advice letters to my younger self when I turned the book into a podcast because I wanted to really take advantage of that closeness I would have with the audience in audio format. I wanted to directly address my audience with "you" instead of just telling a story like I did in the book: "this happened to me and then this happened and then this happened later." It turns out people seem to love the advice letters the most!
What advice do you have for anyone who dreams of hosting a show someday?
Just start to make it. Even if you have no idea what you are doing. If you love it you will push yourself to keep making each episode better and better and your audience will be drawn to your passion. And once you start putting it out there, actually even before, spend the majority of your time connecting with other creators. Having a strong growing network of other podcasters is the most fun and important part of the job. I like to say podcasting is a type of social media—so work hard to highlight other creators and they will return the favor for you, you might even find people to make new projects with. Listen to as many shows as you can and when you really like something do not be shy to reach out and say "hi love what you're doing." I love meeting new people through this work and supporting them however I can.
What inspires you, and do you have any Monday tips to help kick off each week the right way?
When I need inspiration I take a little social media break. I don't mean a week straight once a year, I mean like 3 hours every morning or a whole day once a week, and I spend that time I would normally be scrolling on my phone with an old book or a comforting album from my teen years or walking around in nature instead. I think your brain needs some space in order to come up with it's own ideas. My monday tip is again social media related. Before you look at IG, FB etc. physically write down your entire to-do list and calendar items for the day on paper by hand even if it all exists on your phone and computer. I do this either Sunday night or Monday morning while I drink my coffee and I don't let myself fall victim to scrolling until I've used a real pen and paper and checked off at least a few items—plus I don't have the excuse of 'needing to look at my calendar' to pick up my phone and end up procrastinating with cute animal videos. Instead if I need to fidget I can just doodle on my notebook like it's 9th grade.
New episodes of Dear Young Rocker are now airing, can you give a sneak peek of what listeners can expect this season?
Season 2 is a direct continuation of where the story left off at the end of Season 1 with me starting college and trying to decide what major to pursue and trying to sort of find myself. I have a few interesting adventures and diversions along the way as I try to figure out what place music will have in my life, whether to keep it as a passion or pursue it in school and professionally. I did some kind of strange and unexpected stuff in my early 20's so tune in to hear those stories. I promise it has a happy ending too.
Tune in again next week for more featured hosts on "Creator Mondays," and be sure to check out the new season of Dear Young Rocker—streaming now on iHeartRadio!