iHeartRadio Hack Day 2016
By: Tom Drapeau, VP Engineering and Co-Founder of iHeartRadio Hack Day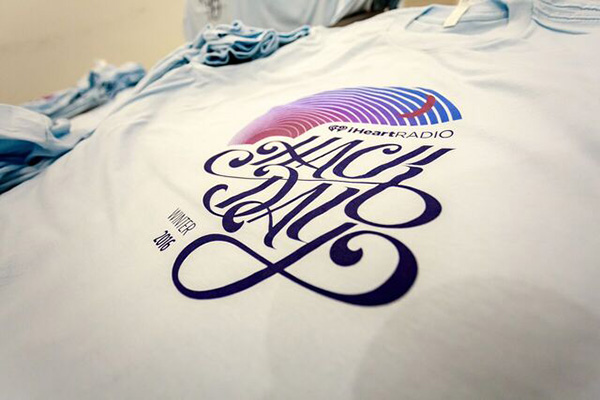 HeartRadio held another successful Hack Day last week at our headquarters in NYC. Hack Days are an integral part of iHeartRadio and this event attracted 33 teams with 83 members spanning the engineering, design, product, project management, data science, marketing, analytics, operations, test engineering, customer care and data platform teams. And, it wouldn't be an iHeartRadio event without the perfect music to keep the teams energized all day and night — thank you to A-Ron the DJ, who also provides expert support for our database technologies and operational infrastructure.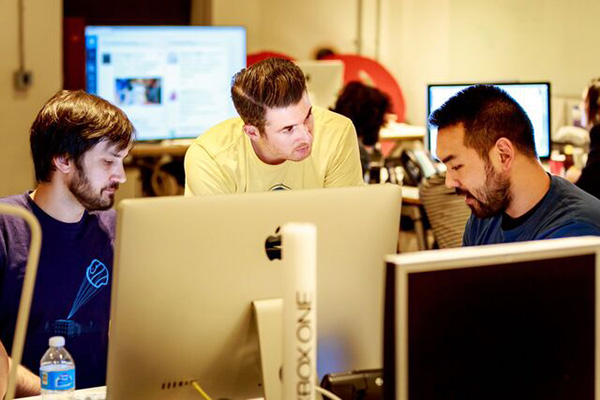 Hack Day events are so successful because the iHeartRadio team has a thriving culture of self motivated, driven and brilliant makers. They encourage blending a diverse set of skills — the winning formula takes more than an engineer and a designer. Product management, analytics, and marketing are strong components in building the right hack that makes sense for iHeartRadio listeners, fills an actual need and presents well.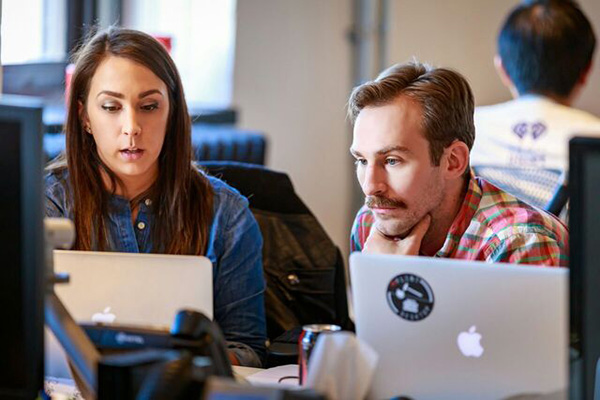 Each team records a video pitch of their project concept and at the end of the 24-hour hackathon the projects are presented at a demo session where participants and senior management review the fruits of Hack labor. The presentations are held in the iHeartRadio Theater on the same stage that major recording artists such as Adele, Alicia Keys, Green Day and Mumford and Sons have performed — which is exciting on its own!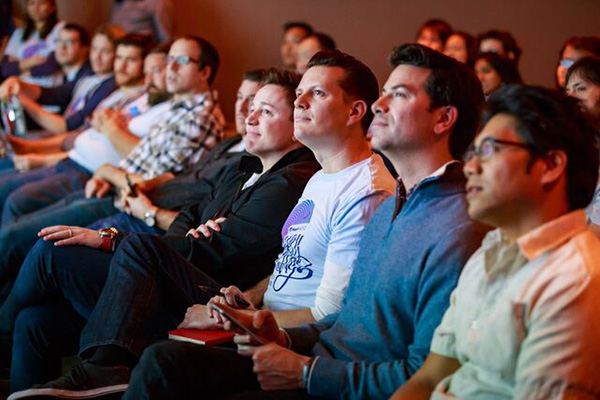 This year, presentations featured a wide variety of apps including: new features powered by our data science platform; new mobile SDKs; several new social features connecting fans of music to new music and listeners with similar tastes; convenience features to help fans get to their favorite music even faster; rewards programs; voice control; a 1-800-IHEARTRADIO phone service; and powerful new station creation tools. In addition, improvements to automated testing, a new method for load testing, real time data analysis and a Philips Hue integration, to sync your lights to your music!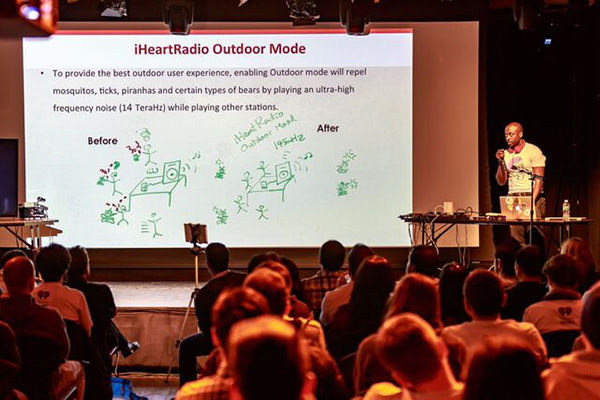 Sung Lee of our Android engineering team and Frantz Bazile of test engineering tackled an important problem with their "Outdoor Mode" for Android. During the last iHeartRadio Hack Week at the beach, Lee found himself fending off mosquitoes (and losing the battle) which led to this hack day project. With "Outdoor Mode", iHeartRadio would become a mosquito, tick, piranha and (mostly) bear-free listening experience. Clearly a differentiator for us. ;)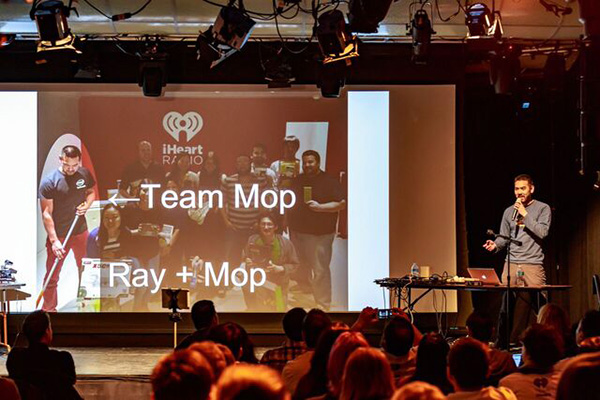 Raymond Yeung of our iOS engineering team worked to improve our recruiting process by integrating an Escape the Room style puzzle with the mop he "won" at the iOS team's Secret Santa/Yankee gift swap. The mop was definitely the best use of a prop in Hack Day.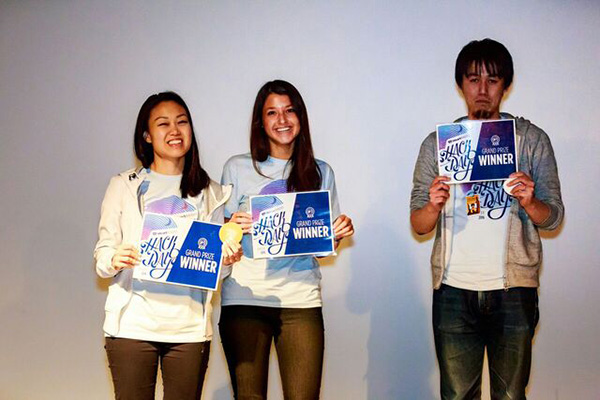 Team LCA was the event's grand prize winner, and Team Social Radio took home the award for best social project. Both teams will be enjoying the fun and sun at the iHeartRadio Ultimate Pool Party! Congratulations guys.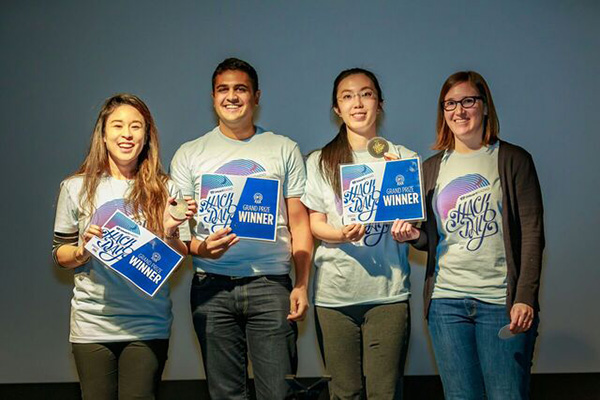 A number of the products demoed are great candidates for addition into the iHeartRadio product suite. In 2015 we released four new products that were results of team hackathons (My Favorites Radio, iHeartRadio Family, iHeartRadio for Chrome, and iHeartRadio for Mac). Looking forward to seeing more in 2016!
If you are interested in joining iHeartRadio and participating in future Hack events, we are hiring! Take a look at our job board to see if there's a role for you!
All photos courtesy of Sessions with Ravi