Tech Takes the Spotlight at BigApps Appy Hour
If you're all about the New York City tech scene, last night's BigApps Appy Hour was the place to be. In addition to serving up some great drinks, Appy Hour provided a chance for local innovators to meet and mingle with the sharpest minds in NYC tech.
BigApps is an organization that challenges developers, designers and entrepreneurs to produce functioning, marketable solutions that help solve important civic issues and make NYC a greater place to work, learn, play and live. Since the launch event in July, teams around the city have been engineering solutions that fall into one of four categories—global housing, zero waste, civic engagement and connected cities—in hopes of winning a cash prize and gaining invaluable mentorship and networking opportunities.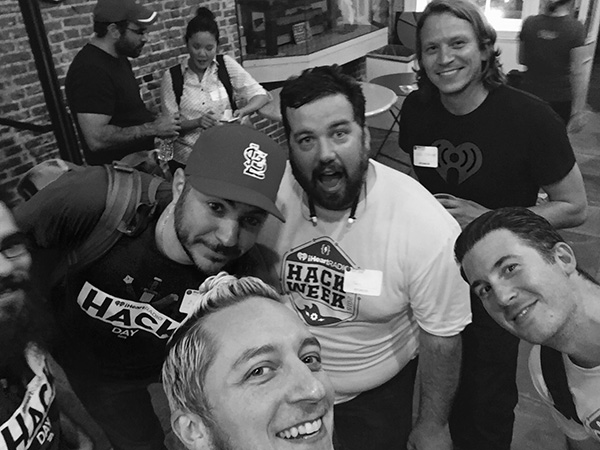 The Appy Hour was the chance for teams to meet people with like-minded project goals, pitch their ideas, and receive mentorship from iHeartRadio engineers. After Adam Denenberg, CTO of iHeartRadio, took the stage for some opening remarks, the floor was turned over to some of the greatest, most creative minds in the city. Teams delivered pitches for products ranging from personalized parking apps to customer loyalty services that track items in trash cans, and we were privileged to speak with some of them and learn more about the awesome stuff they're building. How'd we do that? Well… we may have had the benefit of a pile of chocolate on our table...
All in all, we ended the night feeling excited about the state of NYC tech and happier than ever about our decision to team up with BigApps.
As the official music sponsor of the BigApps kick-off event, iHeartRadio also had the honor of creating a custom BigApps station (you can listen to it here!)—all in the name of showing our support for New York City's tech community.
Want to contribute your own big ideas to NYC's tech scene? iHeartRadio is hiring! Check out our full list of openings here.