Meet the iHeartRadio Engineers: Hua Wang
Earlier this year, we launched a series that profiles our hardworking iHeartRadio engineering and product team. Today, we're excited to chat with Senior Mobile Developer Hua Wang!
Before joining iHeart, Hua worked on mobile products at Pearson, Barclays, and Apptricity, among others. With a broad range of expertise, Hua has developed mobile technologies from robots to phones. She believes that mobile is impacting our lives like never before, with incredible potential for continued future disruption.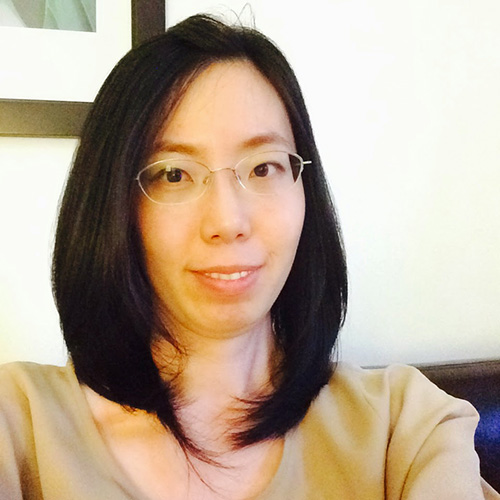 Why did you choose to become an engineer?

Simple: I love problem-solving, and being able to solve challenging problems is critical to being a good engineer. My approach looks something like this:

Be observant  

Stay grounded in reality with day-to-day problems

Try to understand issues

Address them

Solve them

What's the most exciting project you've ever worked on at iHeartRadio?

I recently worked on a feature that launched just this week, My Favorites Radio, which allows users to create custom stations across genres to suit their individual taste. This level of personalization and customization is new for our users, and I'm really excited to have been on the team that developed it.

What is one piece of advice you would give to aspiring engineers?

I have several: be true, be reliable at work, learn to collaborate with others, be receptive to new ideas, and be hands-on. Engineering requires lots of planning, collaboration, and execution. As an engineer, you need to deliver reliable work, which requires great discipline. You will most likely work with others, so it's essential to learn social and negotiation skills to be the best collaborator you can be.

Can you describe your experiences as a woman in tech?

Growing up in China, I learned that women should strive to achieve as much as men and share equality and social responsibilities. There's even a saying that women hold up "half the sky," which means that in China, people believe that our gender is responsible for 50 percent of the country's welfare.
Being raised with this belief gave me the confidence I needed to enter and thrive in a male-dominated industry. Of course, it's not always easy to be one of few women in a very masculine culture, but I try to focus on just delivering quality work.
What's your favorite iHeartRadio Artist Station to jam out to while you work?

Stations like "Men at Work" and "Keep It Professional" are great for mentally rocking out and focusing in the office, but Lily Allen Radio is my favorite. It's fun, lyrical and great for just chilling.

Stay tuned for next month's edition of "Meet the Engineers" to learn more about life as an iHeartRadio engineer. To join the iHeartRadio engineering team, visit our Jobs page​.