Meet the iHeartRadio Engineers: Corey Apar
Last year, we launched a series that profiles our hardworking iHeartRadio engineering and product team. Today, we're excited to chat with Corey Apar, Technical Project Manager!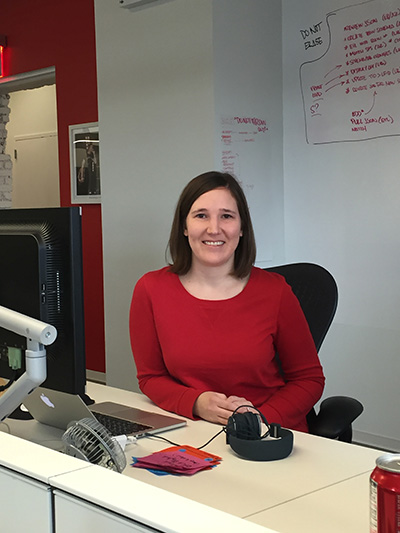 Why did you choose to become a project manager?
All I really knew starting off in my career was that I wanted to do something in music. This eventually led me to iHeartRadio, where I started as a content manager working with artist and Perfect For stations, among other things. One aspect that ultimately attracted me to the position was that as a project manager, I'm able to have an impact by helping my team accomplish larger goals together with as little stress as possible.
What's the most exciting project you've ever worked on at iHeartRadio?
Definitely working on My Favorites Radio. It came together quickly, under a pretty tight deadline, and involved a bunch of people I don't usually get to work closely with — it was great to branch out as part of a fast-acting team working towards a common goal. It was my first iHR product launch, and I learned a lot from the process. The fact that it's been so well-received thus far by users is really gratifying and inspires me to continue working to make it better.
What is one piece of advice you would give to those aspiring to be in the tech field?
Be open to new experiences and challenges. Even if something seems random and outside your current skill set, dive in. The best way to learn is by doing, so embrace new opportunities with an open mind and take advantage of the talents around you to help guide the way. The more well-rounded you make yourself today, the more doors will open for you and more interesting your day-to-day will become in the future.
What has your favorite iHeartRadio music moment (i.e. concert, event, celebrity meeting) been so far?
Getting to see Sam Smith in the iHeart theater two summers ago. Not too long after that he was playing Madison Square Garden, so to be able to see him in such a small space was pretty awesome.
What's your favorite iHeartRadio Artist Station to jam out to while you work?
I can be a creature of habit with music. Frank Turner and Against Me! are two stations I'm always returning to.
Stay tuned for next month's edition of "Meet the Engineers" to learn more about life as an iHeartRadio employee. To join the iHeartRadio engineering team, visit our Jobs page​.