Meet the iHeartRadio Engineers: Eric Cogan
Several weeks ago, we kicked off a series that profiles our tireless iHeartRadio engineering and product team. Today, we're excited to chat with Associate Product Manager for Android, Eric Cogan, about his favorite projects, his music tastes and all you need to know about #iHeartLife.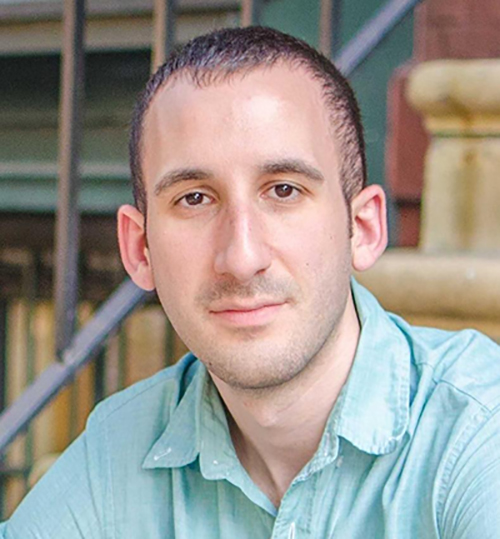 Eric has been at iHeartRadio for two years, and previously spent five years working for iHeartMedia in Washington, D.C. as the Technical Manager for local radio station websites. He enjoys all parts of product management as well as learning new software and website design strategies. When not hacking away, Eric can be found exploring Brooklyn while listening to his favorite podcasts.
So, Eric, why did you choose to work at iHeartRadio?
I wanted to be involved in a company that impacts lives in a positive way. Radio, whether it's talk or music, does that on a daily basis. iHeartRadio keeps you company on long drives, serves up the perfect soundtrack while getting ready in the morning and provides the most up-to-date news. It's an essential part of our lives!
How long have you worked here?
I've worked at iHeartRadio for a little over two years (and at iHeartMedia for a total of seven). Out of college, I worked for several Washington, D.C. radio stations owned by iHeartMedia, and two years ago I was given the opportunity to come to New York City to help support iHeartMedia's 850+ radio station websites. Now I'm a Product Manager for our Android app, and it's been an exciting experience so far!
What's the most exciting project that you've worked on?
It's hard to pick just one, but I really enjoyed rebuilding our help site for users. By enhancing the design and the tools we used to assist our listeners, we not only made it easier to find information, we also decreased the number of emails received and reduced the number of exchanges needed to resolve issues.
What's your favorite part of the job?
My favorite part of the job is just knowing that the work I do has a meaningful impact. I try to read all our Android reviews, both positive and negative - it's always great to see how iHeartRadio has made users' days just a little bit better.
Do you play an instrument, or have you ever been involved in a music group?
I play the drums, but sadly I had to leave my drum kit behind when I moved to NYC, as city life and drums don't mesh well. However, I do have a collection of drums from around the world that I've acquired over the years—I try to collect new drums that reflect local cultures whenever I visit a new country.
Stay tuned for next month's edition of "Meet the iHeartRadio Engineers" to learn more about life as an iHeartRadio engineer. To join the iHeartRadio engineering team, visit our Jobs page.
​Banner and thumbnail photos: Getty Images
​​​​