Meet the iHeartRadio Engineers: Alanna Kitaeff
Two months ago, we kicked off a series that profiles our hardworking iHeartRadio engineering and product team. Today, we're excited to chat with Alanna Kitaeff, Product Lead for iOS apps at iHeartRadio!
Alanna has been with iHeartRadio for only four short months, but has made a great impact on the team. Before that, she worked as a Senior Product Manager at American Express, managing the AmEx mobile app. Alanna is originally from New York, but spent some time soaking in the Midwest culture during her four years at the University of Michigan. She loves being outdoors, traveling and spending time with family and friends.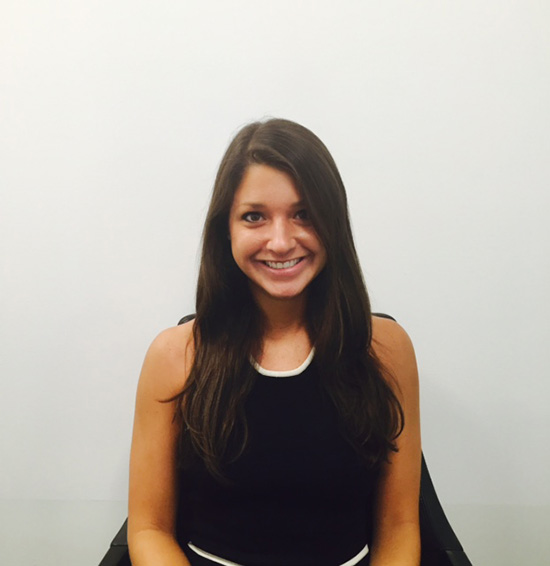 So Alanna, why did you choose to work at iHeartRadio?
I love music and have a passion for mobile products. The iHeartRadio app brings both of those things together allowing me to spread my passion and talent to all our 70+ million listeners. Our work is really impactful here and it's very exciting to see my efforts have such immediate effect for all our users. Oh, and the people are awesome too!
What's the most exciting project that you've worked on at iHeartRadio?
This year we worked on a universal app for the iPhone and iPad—two devices that previously operated with device-specific app technology. By streamlining the service and code, we enabled the universal app to have the same great consistency, look and feel across all devices iHeartRadio is installed on. We work with a lean and mean team at iHeartRadio, and this app is the perfect example of the great work we've been doing.
What's your favorite part of the job?
Working on a product people use and care about. We're constantly working on bettering the app and it's really exciting to see people using our work and talking about it—verbally, online and in the media.
But it's also the people. At iHeartRadio we're free to be ourselves and everyone is really fun to be around. The people you work with can make or break any job, and at iHeart they're the best of the best and make my day-to-day work really interesting and enjoyable.
Do you play an instrument or have you ever been involved in a music group? If not, is there a band you love that you would like to be a part of?
I've never played an instrument, but I sang in musicals and choirs since I was a kid. My favorite performance was probably West Side Story—I grew up on that musical and loved performing it. I eventually had to stop singing because of the strain on my vocal cords, but I still love music and feel privileged I get to work in this space every day.