Meet an iHeartRadio Engineer: Taichi Matsumoto
Today, we're excited to kick off a monthly series that will profile the team who works tirelessly behind the scenes to make the iHeartRadio experience we all know and love: our engineers! Once a month, we'll be sitting down with a member of the iHeartRadio engineering department to talk about how they got here, what they're working on and their favorite parts of #iHeartLife.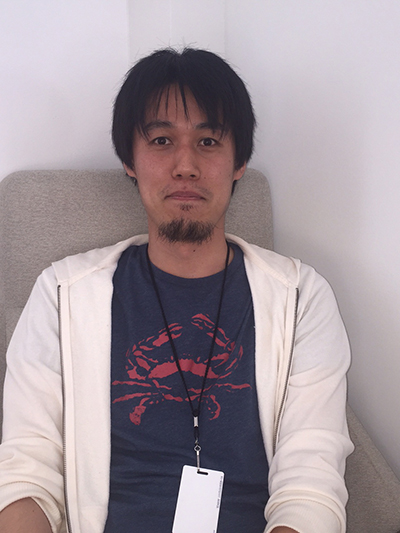 This week we talked with Taichi Matsumoto, a Lead Software Engineer for Mobile at iHeartRadio, who has been working here since 2013. Previously, Taichi lived in Japan and worked as an iOS and software engineer at Fenrir and Zero-Sum, Ltd. Taichi is fluent in Python, Linux, Cocoa and C++ programming languages, as well as Japanese. He graduated from Kyoto University's Department of Technology in 2007, where he studied Computer Science.
1. So, Taichi, why did you choose to work at iHeartRadio?​
I like working on products that people actually use; it's rewarding to me when my work has a large day-to-day impact. iHeartRadio's huge user base was impressive to me, and I knew working here would give me the opportunity to engineer products that people love and use every day.
2. What's the most exciting project that you've worked on at iHeartRadio?
Everything is exciting! Just knowing that the code I'm writing for iHeartRadio is being used by our millions of app users is thrilling. But if I have to choose a specific project...the most exciting one I've worked on so far has been the Mac App we designed. Together with a few colleagues at our company-wide Hack Day, I proposed the idea to create a brand new product that hadn't been done before—and thus, the Mac App was born. It was coded, developed and brought to market all within a few months and I'm really proud of the final product. Being involved in nearly all of the large decisions regarding the app, from start to finish, was a really rewarding experience.
3. What's your favorite part of the job?
The opportunities to iterate on iHeartRadio's code and make small improvements that have a large-scale impact are endless. There's always something to be done, and when I'm looking for a change in my daily routine, I work on identifying areas where we can continue to improve and better the code and listener experience.
For example, last year I fixed several small crash bugs in the system, which propelled our crash-free rate from 97 percent to 99.5 percent. These improvements helped those who experienced app crashes use iHeartRadio more smoothly.
Also, a few months ago, I cleaned up our code and resources, reducing our app size by 2MB. It might sound small, but this reduction helps new users download our app more quickly.
4. Do you play an instrument or have you ever been involved in a music group? If not, is there a band you love that you would like to be a part of?
It's funny: I'm surrounded by musicians, but I actually don't play any instruments. I love Train, and my favorite song by them is "Save Me, San Francisco." I saw Train perform at the iHeartRadio Music Festival​ ​last year, and it was a very memorable performance—just one of the perks of working here!
Stay tuned for next month's edition of "Meet the Engineers" to learn more about life as an iHeartRadio engineer. To join the iHeartRadio engineering team, visit our Jobs page​.
Banner and thumbnail photos: Getty Images ​​