Meet the iHeartRadio Engineers: Tim Schmeier
Last year, we launched a series that profiles our hardworking iHeartRadio engineering and product team. Today, we're excited to chat with Tim Schmeier, Data Scientist!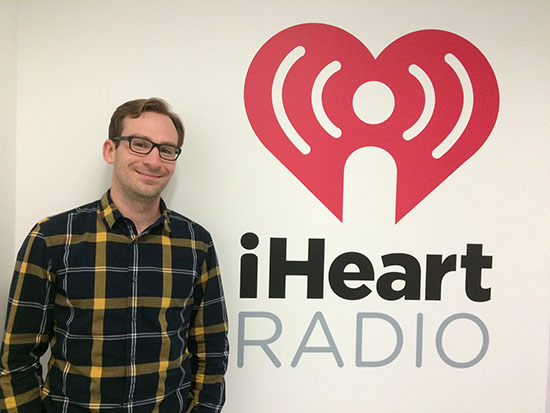 Why did you choose to become a data scientist?
Prior to iHeartRadio, I was an academic researcher and specialized in a niche field of chemistry focused on solving fundamental research questions. I really enjoyed my work, but the research was esoteric and relevant to only a small set of academic chemists. I wanted to impact a much larger community than was possible in an academic setting. As a Data Scientist at iHeartRadio, I have the opportunity to challenge and stretch my core skill set by working on applied questions that impact our core products and, by extension, have an influence on millions of iHeartRadio listeners.
What's the most exciting project you've ever worked on at iHeartRadio?
I'm very excited about my most recent project which uses deep neural networks to better understand and organize our music catalog (~25 million tracks in total). We hope that by organizing and understanding our music catalog better we will be able to surface more relevant and personalized music recommendations for our users.
What is one piece of advice you would give to aspiring data scientists?
Define your research hypothesis (and criteria for success) early and let it guide every step of your approach, from the initial experimental design to concluding analysis.
What has your favorite iHeartRadio music moment (i.e. concerts, events, celebrity meeting) been so far?
About once a week, new and upcoming artists give a short performance for iHeartRadio employees at the office. These "Hall Pass Performances" are great — I discover new music weekly, and some artist performances, such as Andra Day, are unforgettable.
What's your favorite iHeartRadio Artist Station to jam out to while you work?
I've really been enjoying the Pretty Lights Custom Artist Radio station recently. The use of high energy glitchy hip-hop beats overlaid with sampled soul vocals creates a unique sound that keeps me engaged and focused.
Stay tuned for next month's edition of "Meet the Engineers" to learn more about life as an iHeartRadio employee. To join the iHeartRadio engineering team, visit our Jobs page​.​