Meet the iHeartRadio Engineers: Jason Patterson
Last year, we launched a series that profiles our hardworking iHeartRadio engineering and product team. Today, we're excited to chat with Jason Patterson, VP of Product Management for Automotive!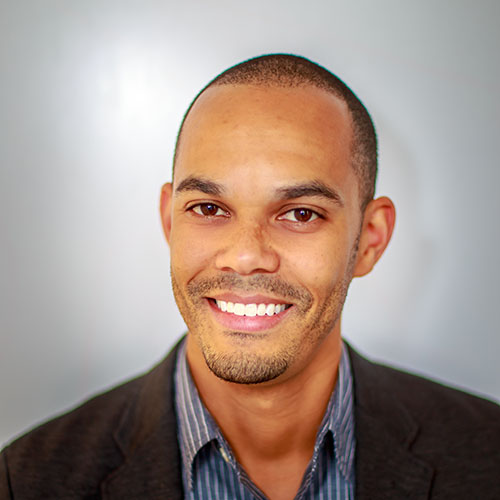 Why did you choose to become a product manager?
I actually feel like product management chose me. I began my career in operations support and quality assurance, and developed an ear for the customer while working in both of those areas. I grew to understand the joys and pains of using various products: order fulfillment systems, mobile entertainment, etc. I recall reading my first Product Requirements Document (PRD) while consulting at Nextel Communications and thinking, "Hey, I can do that." I kept that role in mind and carried it with me until I was "discovered" by the then-VP of Product at Thumbplay, the company that was acquired by iHeartMedia to help power our custom stations. The rest is history.
What's the most exciting project you've ever worked on at iHeartRadio?
I can't name a particular project that's been the most exciting, but I can say that my favorite stage of any project is the creation of the initial product requirements. I've been a Product Manager at iHeartMedia since 2010, and have been able to help launch both the iHeartRadio Flagship and Automotive mobile apps. I parallel the time before these products to the Big Bang: a dense mass of ideas, tightly packed with infinite possibilities. Only through the expansion and refinement of these ideas can you truly realize the creation of a product.
What is one piece of advice you would give to aspiring product managers?
Observing your product or requirement landscape at various altitudes is paramount, so learn the ability to zoom in and out to shift your perspective. Never lose sight of the big picture, but also don't forget that the devil is in the details.
What has your favorite iHeartRadio music moment (i.e. concert, event, celebrity meeting) been so far?
I had the opportunity to attend the iHeartRadio Music Festival in 2014. My wife and I were just wrapping up our first vacation since the birth of our first child and arrived in Las Vegas from London the day before the festival began. I got to see all my favorites, both old and new, watching everyone from Usher to Childish Gambino perform day and night in an adrenaline-pumping escapade.
What's your favorite iHeartRadio Artist Station to jam out to while you work?
I prefer to zone out while at work, so I listen to Loscil Radio. The station provides the perfect blend of synthy grooves and ambient, electronic landscapes that keep my thoughts aligned. Combine that station with a set of noise-canceling headphones and I'm in heaven.
Stay tuned for next month's edition of "Meet the Engineers" to learn more about life as an iHeartRadio employee. To join the iHeartRadio engineering team, visit 
our Jobs page
​.