Meet the iHeartRadio Engineers: Jonathan Johnson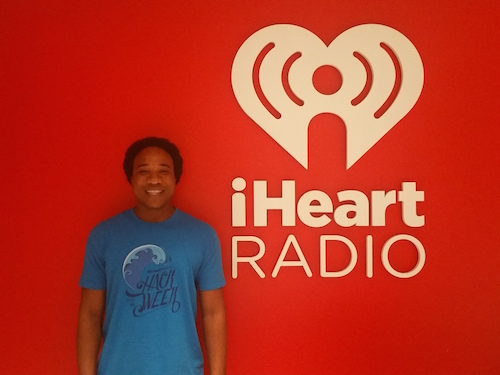 Why did you choose to become a software engineer?
I started programming in middle school after realizing I was terrible at skateboarding and wanted to figure out how Block Dude worked on my calculator. Up until college, I wrote programs to help me memorize the periodic table of elements, study for history tests, and simplify repetitive tasks. In college, I studied computer engineering and learned how software controls electronic circuits and robots. Now I am back in the software domain, writing code to control Android devices.
What's the most exciting project you've ever worked on at iHeartRadio?
The past year has been spent working on the new iHeartRadio All Access service. It has been a whirlwind of changes, integrating complex functionality into all parts of the app. The team has solved a multitude of problems to accomplish our goals, and I believe it will show when users gain access to the new updates.
What is one piece of advice you would give to aspiring engineers?
I am currently teaching at an Android coding bootcamp, so I am prepared for this question. Aspiring engineers need to make daily progress in their craft. If that is programming thirty minutes a day, reading a book about programming, or simply drawing sketches of what you are conceiving of, it is important to make progress regularly, and know what your next step is. To build anything useful or fun takes a large amount of time, so you must start early.
What has your favorite iHeartRadio music moment (e.g. concert, event, celebrity meeting) been so far?
During our Hack Week, two fellow engineers and myself built a side scrolling game that played iHeart Music Videos while the user controlled an avatar with their body. Using an Xbox Kinect, we wrote code to detect body gestures from the player, and controlled the on screen character appropriately. It was great fun, and a learning experience for all of us.
What's your favorite iHeartRadio Artist Station to jam out to while you work?
I listen to a lot of podcasts while working. Freakonomics, This American Life, and Radiolab are often streaming on my device.
Stay tuned for our next edition of "Meet the Engineers" to learn more about life as an iHeartRadio employee. To join the iHeartRadio engineering team, visit our Jobs page.​